> >
WCD Adopts Package of New Rules
Thursday, December 21, 2017 | 531 | 0 | 2 min read
Oregon's Workers' Compensation Division adopted rules implementing legislation passed this year addressing death benefit calculations and medical provider definitions, while also clarifying financial rating requirements for self-insured employers.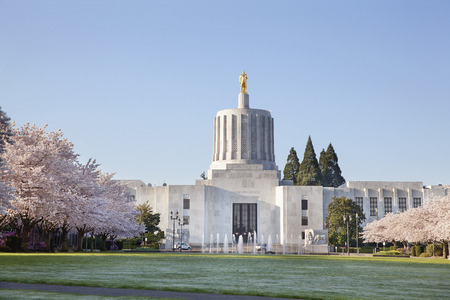 One of the rule changes adopts the modified death benefit calculations that the Legislature approved in House Bill 2338. Other changes declare that an "Updated Notice of Acceptance at Closure" is not required to begin payment of death benefits.
The division also revised a rule to incorporate amended criteria for eligibility for a worker-requested medical evaluation.
Another package of rules clarifies the payment of death benefits under the Retroactive Program while also clarifying the effect of dispositions and settlements on eligibility for the program.
The division also revised the chart of health care provider types to refer to doctors of osteopathic medicine rather than doctors of osteopathy. Lawmakers ordered the change in passing House Bill 3363 this year, which also clarified that doctors of osteopathic medicine practice as physicians.
Finally, the division adopted amended financial strength rating criteria for public sector self-insured employers to allow a municipal bond rating of "Aa3", "AA-" or higher to be considered a strong rating.
The self-insured rules also prohibit excess insurance policies that contain provisions or endorsements that don't comply with state law, and require self-insured employers to include medical reimbursement amounts in the reports of losses.
All rule revisions take effect Jan. 1.