> >
Confined-Space Accident Yields $283,390 Fine
Friday, March 9, 2018 | 1047 | 0 | 8 min read
A Southern California foundry was fined $283,390 for eight violations after a worker lost both of his legs from getting caught in an auger screw.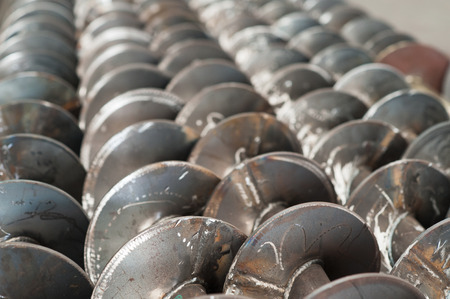 After two workers at Alhambra Foundry Co. finished cleaning and unjamming a 38-foot auger conveyor in August 2017, one of the workers went back into the machine to retrieve a work light.
A maintenance worker turned the machine on, and the worker inside got caught on the auger screw. Both his legs had to be amputated to get him out of the machine.
The Division of Occupational Safety and Health, commonly known as Cal-OSHA, said in a statement that the foundry did not have a permit-required confined-space program to ensure that only workers who were properly trained were working in tight spaces with restricted means of entry or exit.
Cal-OSHA also said the foundry failed to ensure that the worker turning the auger back on was monitored by a confined-space attendant.
Alhambra Foundry was also cited for failing to follow lockout/tag-out procedures before the workers entered the hopper, and for not having specific procedures in place to prevent the accidental activation of machines during maintenance.
Cal-OSHA said it cited Alhambra Foundry for similar violations eight years ago.