> >
Drobot Off to New York, Calderon Reporting to Prison After the Holidays
Thursday, December 22, 2016 | 4288 | 0 | 25 min read
On the day that disgraced former state Sen. Ron Calderon is scheduled to report to a federal penitentiary, Michael D. Drobot will be off to New York City to meet with lawyers and consultants.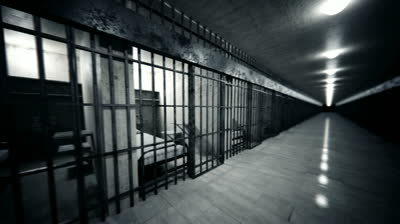 Calderon and Drobot have both pleaded guilty to roles in a multi-million dollar workers' compensation fraud scheme the FBI dubbed "Operation Spinal Cap," but while Calderon's plea led to a (relatively) swift sentencing, Drobot's sentencing hearing has been pushed back years.
And his lawyer, Terree Bowers, says the hearing will probably be pushed back again.
"It's unlikely that the February sentencing date will stand," Bowers said when reached by phone Wednesday. "It will probably be continued as well."
California criminal defense attorney Greg Hagopian attributes the difference between Calderon's and Drobot's fates to Drobot's agreement to cooperate with the government.
Without mentioning Calderon, Bowers said as much himself.
"Generally, when somebody is cooperating, the sentencing is postponed until the cooperation is concluded," Bowers said.
Drobot pleaded guilty in April 2014 to one count of paying kickbacks to doctors who referred workers' compensation spinal patients to his hospital, as well as one count of conspiracy to defraud a federal health care program.
He faced up to 10 years in prison at a sentencing hearing once scheduled for Dec. 12, 2014. It was then pushed to Oct. 2, 2015. Then June 17, 2016. Then to Feb. 10, 2017.
"With people who become government informants, that is typical," Hagopian said. "The way (the government) ensures their cooperation is they push their sentencing out. If they sentence them, then they lose their leverage, and they don't want to do that."
Calderon's sentencing underwent a delay as well. He was originally slated to stand trial alongside his brother Tom Calderon, a former state assemblyman who was charged with money laundering in the scheme.
Calderon faced up to 30 years in prison if convicted of 24 charges against him. He opted to plead guilty in June to one count of mail fraud.
He said he pleaded not because he was guilty, but because he didn't want to force his family to endure a trial. His sentencing, originally scheduled for September, took place Oct. 21. The federal court granted his request to serve his 42-month sentence at the United States Penitentiary Lompoc, in Santa Barbara County.
Tom Calderon pleaded guilty as well, to a single count of money laundering. He was sentenced this summer to six months in prison and six months on home release for his role in the scheme, which involved using a political action committee to conceal bribes paid to his brother.
State Compensation Insurance Fund said earlier this year that there were "more than 40" defendants involved in the criminal and civil cases associated with Operation Spinal Cap, which has become "a behemoth."
Of those defendants, no one has seen a longer delay in sentencing than the man at the helm.
Drobot has made use of his free time. When he made his initial appearance before a federal judge in 2014, he was ordered to surrender his passport and was restricted to traveling within California, Oregon, Texas, Michigan and Colorado, unless approved by the court.
The court has approved several Drobot trips since that limitation was set. The U.S. District Court for Central California on Dec. 19 approved his latest trip to New York City Jan. 3-6.
"The purpose of this trip is for meetings with lawyers and consultants," the court document granting approval reads.
Bowers would not comment further on the trip.
Over the past two years, the court has also approved Drobot's trips — with no purpose specified — to Las Vegas, Washington, D.C., and New York City, as well as two trips to Amelia Island, Florida, and a nine-day trip through Vietnam and Thailand in September 2015.
"It's one of those things that's a bit of a touchy subject, because every individual has a constitutional right to travel, and restricting that sort of strikes a chord with a lot of attorneys," said Hagopian. He said travel is usually restricted after someone meets bail only if that person is deemed a flight risk. "But the courts also have the ability to say that if someone is a flight risk, they shouldn't be allowed out of custody at all. So you're trying to balance those two extremes."
When Drobot is eventually sentenced, he faces time at a federal prison. The closest facilities to his Orange County home are in Adelanto and Lompoc. The Lompoc facility contains medium-security and minimum-security camps.
Calderon will spend the length of his sentence there. He will surrender to U.S. Marshals on Jan. 3.
Federal prosecutors did not wish to comment on Drobot's travels or where he might end up next year, saying only that his sentencing date is currently scheduled for Feb. 10.