Most Meat Plant Workers' COVID Claims Denied, Report Finds
Wednesday, September 30, 2020 | 298 | 0 | 91 min read
Workers at meatpacking plants that have been the sites of outbreaks of COVID-19 continue to have their workers' compensation claims denied, according to a news service.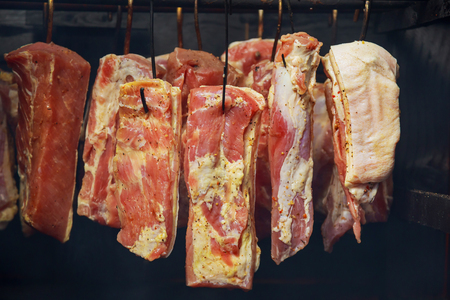 Reuters reported Tuesday that at a JBS USA facility in Minnesota, the site of a major outbreak this year, employees filed 930 workers' compensation claims. None were accepted; 717 were rejected and 213 were still under review as of Sept. 11.
In Colorado, 2,294 claims have been filed and 69% were denied, the report noted.
Attorneys for the workers said it has been difficult to establish a connection between the illness and the workplace, despite the fact that several plants were shut down because of outbreaks.
"That is the ultimate question: How can you prove it?" asked Nick Fogel, an attorney in Colorado.
Workers said they've had to miss work and, without compensation, they face medical bills for the treatment of the disease.