> >
OSHA Proposes $1.8M Fine for Corn Mill Where Explosion Killed 5 Workers
Tuesday, November 21, 2017 | 530 | 0 | 0 min read
A Wisconsin corn milling facility is facing proposed fines of $1.84 million after a grain dust explosion killed five workers and injured 12 others, according to the U.S Occupational Safety and Health Administration.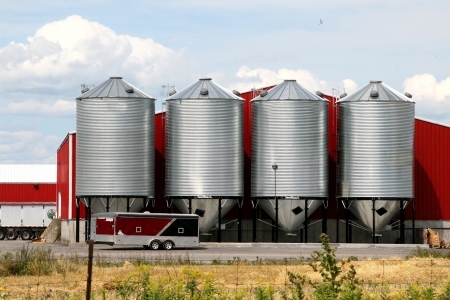 Didion Milling Inc. in Cambria has also been placed in OSHA's Severe Violator Enforcement Program. OSHA on Friday issued citations to the facility for 14 willful and five serious violations, most involving fire and explosion hazards.
Among the 12 injured in the May 31 incident, a 21-year-old employee suffered a double leg amputation after being crushed by a rail car, OSHA said.
OSHA said the explosion likely resulted from Didion's failures to correct the leakage and accumulation of highly combustible grain dust throughout the facility, and to properly maintain equipment to control ignition sources.
OSHA issued eight citations for violations the agency deemed egregious for failing to perform required maintenance on equipment and implementing a housekeeping program to control dust.
Willful citations were issued for failure to shut down ignition sources, prevent static electricity discharge, provide adequate personal protective equipment to employees, correct malfunctioning dust collection systems, maintain equipment safety controls and have an emergency alarm system.
The serious citations were related to hazards associated with fires and explosions, and the lack of employee training.
The company has 15 days to contest the citations. In a statement provided to the Chicago Tribune, Didion officials said last week that they disagree with the severity of the penalties and are consulting attorneys on how to proceed. Didion is planning to build a new plant with state-of-the-art safety features, the company said.
The OSHA citations may be viewed here.