Condo Association Asserts Viable Statutory Employer Defense to Injured Valet's Suit
Monday, October 24, 2022 | 0
A Florida appellate court ruled that a condominium association asserted a valid basis for its claim of civil immunity to an injured valet's premises liability suit as his statutory employer.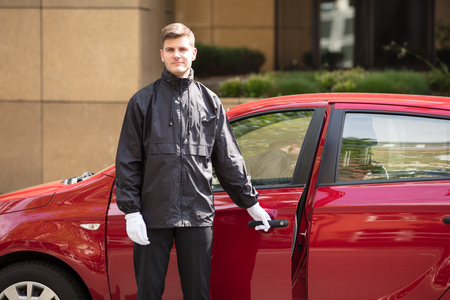 Case: Bal Harbour Tower Condominium Association v. Bellorin, No. 3D21-1314, 10/19/2022, published.
Facts: The Bal Harbour Tower Condominium has 256 individual parking spaces, and valet parking is provided for the vehicles of all owners, guests and authorized lessees of the unit owner.
The condominium association entered into a contract with American Parking Systems Inc. to manage and operate valet parking services at Bal Harbour. The contract required APS to maintain workers' compensation insurance.
Martin Bellorin worked for APS as a valet at Bal Harbour. His duties included carrying luggage to condominium units. While he was delivering luggage one day, Bellorin was injured when a plastic panel fell from the ceiling of the service elevator and hit his head.
Procedural history: Bellorin filed suit against the association, alleging negligence based on premises liability and seeking damages for his injury.
The association moved for summary judgment, asserting that it was Bellorin's statutory employer and therefore immune from civil liability under the workers' compensation law.
A trial court judge denied the association's motion.
Analysis: The Court of Appeal for the 3rd District of Florida explained that when a contractor sublets any part of its contract to a subcontractor, all of the employees of the subcontractor are deemed to be employees of the contractor. Thus, for the association to be a contractor and qualify as Bellorin's statutory employer, the court said, it had to show it had a contractual obligation to provide valet services and that it sublet this work to a subcontractor.
"Here, there is record evidence that the association owed a contractual obligation to third parties, i.e., unit owners, to provide valet services for them as well as their guests, employees, invitees, servants or agents," the court said. The court noted that a declaration of condominium had been filed for Bal Harbour, in accordance with Florida's Condominium Act, and such a declaration "operates as a contract among unit owners and the association, outlining their respective rights and responsibilities."
Although the statutory scheme set forth in the Condominium Act also governs the legal rights and responsibilities of the association and unit owners, the court said, the Condominium Act does not obligate condominium associations to provide valet services to unit owners. The obligation to provide valet services arose only under a contract — the declaration of condominium — and not from its general statutory duty to manage and maintain the property.
Since the association had a contractual obligation to provide valet services to unit owners, the court said the trial judge erred in finding the association was not entitled to workers' compensation immunity as Bellorin's statutory employer.
Disposition: Reversed and remanded.
To read the court's decision, click here.