> >
Fraudster, Informant Tied to $12M Scheme Targeting UC
Monday, October 30, 2017 | 4614 | 0 | 12 min read
Federal prosecutors refuse to comment about why admitted fraudster and alleged informant Paul Randall was arrested in September, but WorkCompCentral has discovered that a company he incorporated in 2016 is the subject of a grand jury investigation into an alleged scheme to defraud the University of California's Student Health Insurance Plan.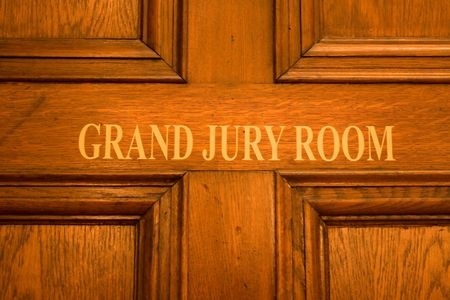 The Regents of the University of California in July amended a civil complaint first filed in April with the Los Angeles County Superior Court, alleging that it was targeted by a complex scheme that stole student health plan ID numbers and used them to run up $12 million in bills for compound drugs over a six-month period starting in October 2016.
On Oct. 4, the court ordered the university and the defendants to prepare a status update for an April 2018 hearing, outlining how to proceed with the civil case in light of active criminal proceedings and a grand jury inquiry.
As part of the alleged scheme, the university says Pharma Pro Solutions dispatched representatives to job fairs at UC campuses as recently as April 19. The company representatives allegedly solicited Student Health Insurance Plan ID numbers from students who were interested in purported sales positions with Pharma Pro Solutions.
Public records from the California Secretary of State website show Randall created Pharma Pro Solutions in June 2016. The company's address appears to be a UPS Store in Tustin.
Randall pleaded guilty in 2012 to a federal conspiracy charge and admitted to paying kickbacks to providers who referred patients to have spinal surgeries performed at Tri-City Regional Medical Center in Hawaiian Gardens. He admitted to creating a distributorship to inflate invoices for hardware sold to the hospital for use in the procedures. And he also admitted to running a separate scheme to pay kickbacks to providers for referring workers' compensation patients for toxicology tests.
U.S. marshals arrested Randall on Sept. 25 for alleged, undisclosed violations of the terms of his pre-sentencing release. A judge on Oct. 23 denied a request for bail and ordered that Randall remain in custody at the Santa Ana city jail until sentencing. Another judge on Wednesday approved an order to advance sentencing to Nov. 17, from Dec. 22.
A presentencing report filed before his arrest says prosecutors were seeking a sentence ranging from 37 to 46 months behind bars, plus restitution in an amount to be determined later. It's not clear whether Randall's recent arrest will influence the government's recommendation.
The U.S. Attorney's Office did not respond to WorkCompCentral's questions Friday regarding Randall's arrest or the scheme that allegedly targeted the UC system.
Court filings from other cases suggest that even attorneys representing clients who Randall has fingered while acting as a government witness can't get a straight answer from prosecutors. The same document also says what little information the U.S. Attorney's Office was willing to hand over identifies Randall as an employee of Studio Pharmacy in Studio City, which the university regents say filled "virtually all of the over 3,200 prescriptions written as part of this scheme" targeting its student health plan.
Diane C. Bass, a solo practitioner in Irvine who is defending attorney Lee Mathis against charges that he paid kickbacks to providers, on Oct. 23 filed a motion asking the U.S. District Court for Southern California to order prosecutors to provide all the information they have on Randall's arrest.
According to accompanying exhibits, the motion was filed after federal prosecutors in San Diego thwarted requests from Bass and her co-counsel, James M. Crawford of Orange, for materials relating to Randall's arrest.
Filings in the Mathis case indicate that his attorneys received only a single affidavit from FBI Agent Jon Habben. Crawford, in an email to Assistant U.S. Attorney Valeria H. Chu, said evidence about Randall's arrest is exculpatory and "goes to the very heart of the motion to dismiss."
Crawford also said he heard that at least 20 cases will have to be dismissed as a result of the misconduct by Randall.
Bass says in a memo filed with the federal court in San Diego that Randall was acting as a government informant when he set up her client. She alleges that Randall used $6,000 that was provided by the FBI to make a payment to a doctor that prosecutors now say was a bribe paid by Mathis. Information regarding Randall's arrest and the other cases in which he was a cooperating witness are critical to a pending motion to dismiss the charges against Mathis, she says.
"As to trial, whether the government intends to actually call Randall is not determinative whether he is a material witness, as the defense may also decide to call Randall and use his sordid history to both support the motion to dismiss for outrageous governmental misconduct and challenge the integrity of the underlying investigation," Bass writes. "This information is relevant and probative to the underlying motion to dismiss for outrageous governmental misconduct for the way they used Randall to all but create the underlying offenses for which Mathis has been indicted."
According to Bass, U.S. marshals arrested Randall "after it was discovered he had a history of bouncing checks." She did not return a call from WorkCompCentral on Friday.
She says in the court filing that Randall, while working at Studio Pharmacy, requested some checks be written to him personally. He allegedly gave the checks to two friends who used their relationship with a check-cashing store to cash them. Bass says the FBI affidavit also indicates that Randall requested checks be written out to people to whom he owned money, including attorneys Brian Hennigan and Anthony Graham.
"Upon being interviewed at the U.S. Attorney's Office in Santa Ana, Randall admitted that this process he employed for cashing checks was extremely sloppy and denied trying to avoid taxes," Bass writes. "Randall understood 'that this makes him and the government look bad, and that was the last thing that he wanted to do.' Randall denied intending to defraud anyone but understood that the government properly interpreted what he was doing as being illegal."
Hennigan represented Randall when he negotiated his plea agreement with federal prosecutors in late 2011 and early 2012, according to court filings from the State Compensation Insurance Fund civil racketeering case against Pacific Hospital of Long Beach. State Fund sued Michael D. Drobot, the former owner of Pacific Hospital who pleaded guilty in 2014 to federal charges of paying kickbacks for referrals, as well as providers who allegedly received the kickbacks, and others who facilitated the illicit payments.
State Fund named additional defendants in the case based on a third-party complaint that Drobot filed for equitable indemnity. Essentially, the complaint denied liability but said if Drobot was ordered to pay any damages, there were other parties who should also be held liable.
U.S. District Judge Andrew J. Guilford in a June 2016 order disqualifying Hennigan over an unwaivable conflict of interest in representing Randall and State Fund, said it was notable that Randall was charged as part of what prosecutors call "Operation Spinal Cap," that Drobot named him in his cross-complaint, and notable that State Fund didn't name him in its civil case.
Guilford said he was not persuaded by Hennigan's argument that he represented Randall only in the criminal case, and that Anthony Graham of Graham & Martin was representing Randall in the civil case.
Graham, who is alleged to have received payments intended to Studio Pharmacy, is defending Pharma Pro Solutions in the civil case, according to court records. He did not return a call from WorkCompCentral on Friday.
The regents for the University of California allege that Pharma Pro Solutions recruited students to apply for positions selling topical creams and required applicants to try a sample of the drug. In order to receive a sample, the students were allegedly told they had to be evaluated for medical eligibility, provide their UC SHIP number and fill out health history forms.
The university also claims a separate recruitment scheme involved ads posted on Facebook pages for student groups at campuses in Los Angeles, Riverside, Irvine and San Diego, offering $350 to $550 to participate in clinical trials of "non-addictive pain creams." The ads reportedly said students had to be enrolled in the Student Health Insurance Plan to participate in the clinical trials.
Shortly after the ads started appearing on Facebook in September 2016 and Pro Pharma Solutions started attending on-campus job fairs, the university says it was swamped with bills for compound drugs in an aggressive and persistent scheme.
The majority of the prescriptions written between October 2016 and March 2017 were for "Dermacin Rx Pak Lexitral" and "Inflammacin." Both medications have similar ingredients and are also similarly expensive for what they contain, the university says.
"While administered differently (Dermacin contains a topical anti-inflammatory while Inflammacin contains an oral anti-inflammatory), they are effectively the same as a common, over-the-counter anti-inflammatory drug like Aleve, coupled with a common, over-the-counter pain relief cream like Ben-Gay," according to the university's amended complaint filed in July. "Despite these similarities with common, over-the-counter medications, during the July to December 2016 time period, the cost per prescription of Dermacin was approximately $4,600 and the cost per prescription of Inflammacin was approximately $3,000."
The university says that between October 2016 and April 2017, the scheme was generating an average of three prescriptions per month for each student. One defendant allegedly wrote more than 200 prescriptions per day.
The university said a report prepared by its pharmacy benefit manager, Optum Rx, found anti-inflammatory drugs ranked seventh in terms payment by drug class between July 2016 and December 2016. Over the same period in 2015, the drugs ranked No. 97 in terms of payment.
Over the same period, non-steroidal anti-inflammatory drugs jumped to ninth in terms if total amount paid, from 33rd.
The increase in anti-inflammatories was attributable entirely to Dermacin, while the spike in NSAIDS was "almost entirely attributable" to Inflammacin.
The university decided to block coverage of Dermacin effective March 15, and to stop payments for Inflammacin effective March 24. A few days later, it says it noticed a dramatic increase in prescriptions for Dicloflex.
Dicloflex was also extremely expensive, at an average of $5,320 per prescription, the university says.
On April 18, the university blocked payments for Dicloflex, payments for prescriptions filled by Studio Pharmacy and payments for all the alleged prescribing doctors.
On the same day, the defendants attempted to bill for prescriptions written by Excel Care Pharmacy, which the university says was associated with the same pharmacist as Studio Pharmacy. The payments were rejected with a notice that the prescriber was blocked.
"Yet defendants remained undeterred in pursuing their scheme," the university says. "The same day, over 600 prescriptions written by defendant (Brea podiatrist Henry Rich) Tseng — using UC SHIP member ID numbers of 219 students — and purportedly filled by defendant Excel Care Pharmacy, were submitted to Optum Rx for reimbursement. On information and belief, these prescriptions were deliberately backdated so that they appeared to have been filled on April 12, 2017, six days before the block of the prescribers including Tseng went into effect."
A temporary restraining order currently prohibits the defendants from marketing clinical trials to members of the SHIP program, and prohibits Randall's Pharma Pro from coming to campuses to recruit students.
Studio Pharmacy is permanently closed, according to a notice on its Facebook page.