Four Plead Guilty to Double Dipping, Lapsed Coverage
Tuesday, July 16, 2019 | 210 | 0 | 3 min read
A pizza shop worker must repay the Ohio Bureau of Workers' Compensation more than $13,000 after he pleaded guilty to working while collecting benefits.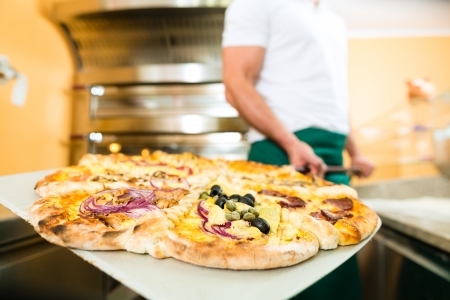 Clark Howard pleaded guilty last month to workers' compensation fraud, a felony, after investigators found him working for a pizza restaurant in London, and as a machine press operator for another business, the BWC said in a bulletin. A judge ordered him to pay restitution to the state-run monopoly comp system.
Howard was one of four people to plead guilty in June to charges of compensation fraud or failure to comply.
Ben Patterson, of Xenia, pleaded to one count of failure to comply, a misdemeanor, for operating his landscape company without workers' compensation coverage. He paid all outstanding premiums, fees and interest one day before his court hearing, the bureau said. He also had to pay a $150 fine and court costs, and his sentence of 90 days in jail was suspended on the condition he not have another offense for five years.
Patricia Simon, of Columbus, pleaded to a misdemeanor charge of fraud after authorities found that she had submitted a false statement in order to claim benefits. She was ordered to pay almost $400 in fines and investigative costs.
Lori Hines, of Waynesfield, pleaded to failure to comply after investigators found that her Marshall's Hydraulic Services was operating without comp coverage. Her 90-day jail sentence was suspended, but she had to pay a $100 fine.