Construction Co. Officials Charged With Manslaughter, WC Fraud After Wall Collapse
Tuesday, November 26, 2019 | 0
Owners and managers at a New York construction company have been charged with manslaughter, negligent homicide and workers' compensation insurance fraud some 14 months after a wall collapsed on a welder in Brooklyn.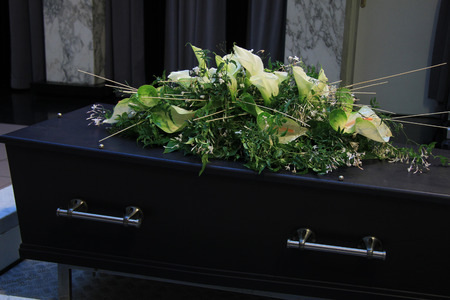 "This is no mistake. This is not an accident," Brooklyn District Attorney Eric Gonzalez said last week, according to a local news report. "This is a direct result of owner recklessness and neglect, and the people who were in charge of this project were simply motivated by monetary reasons. They were willing to ignore the safety of their workers to advance how quickly they could get the job done and how much money they could make."
Luis Almonte Sanchez, 47, from the Dominican Republic, was killed in September 2018 when a wall fell on him at a construction site. Prosecutors said supervisors at the site had been warned that the wall was in danger of collapse but went ahead without proper safety measures.
Now, several people associated with the construction company, WSC Group LLC, have been indicted. Those arrested last week include:
Jiaxi "Jimmy" Liu, said to be the manager of the company who allegedly hid previous criminal charges when obtaining permits.
His brother, Jia Rong "Tommy" Liu, owner of the company.
Wilson Garcia, 45, a former New York City building inspector who was fired after he was accused of accepting bribes from Jimmy Liu.
Engineer Paul Bailey, who authorities said was in charge of safety at the site.
Three other company managers.
The company also was charged with defrauding the New York State Insurance Fund of nearly $47,000 by making false statements about payroll and workers.
The defendants pleaded not guilty at their arraignment last week, the newspaper reported. A lawyer for Jimmy Liu said his client had expressed concern for the dead man's family.
Felony charges in construction accidents are rare, and worker advocates have said for years that lack of prosecution is the reason a new law is needed. Labor and immigrant groups have pushed the New York Legislature to adopt Carlos' Law, which would make criminal negligence a third-degree felony, punishable by imprisonment and a $300,000 fine.
The law, named after an Ecuadorian immigrant who was buried alive in 2015, has been introduced for the past three years but has failed to pass. It's unclear if the bill will be introduced again when the Legislature meets in January.
Although workplace accidents already are often investigated by the U.S. Occupational Safety and Health Administration and by state safety regulators, only a handful of the hundreds of deaths in recent years have resulted in criminal prosecutions, and most of those were for misdemeanor charges, the bill's sponsor, Rep. Aridia Espinal, D-Jackson Heights, said last year.
In the Sanchez fatality, OSHA fined WSC Group $63,647, according to a news report. City building officials also swept 23 sites that shared the same general contractor. Seven of those sites are now under stop-work orders barring construction, including the 39th Street lot where Sánchez died.