> >
Doctor Confirms Firefighter's Cancer Is Work-Related
Wednesday, December 6, 2017 | 775 | 0 | 0 min read
A second Columbus firefighter has produced medical evidence that his cancer is directly linked to his job, NBC 4 reported.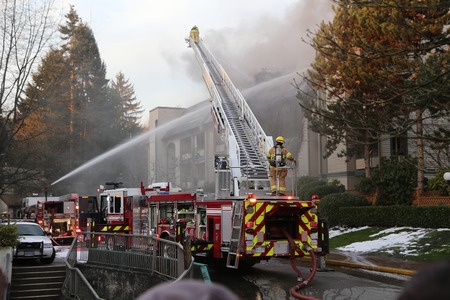 Jesse Williams continues to work because his prostate cancer is in remission. But he wants future medical and disability benefits should the cancer return, the station reported.
A new state law provides for a cancer presumption for firefighters who have been on the job for at least six years. The Bureau of Workers' Compensation granted Williams' claim for benefits, but the city of Columbus is appealing.
Williams' attorney, Karen Turano, told a hearing officer at the Ohio Industrial Commission on Monday that a physician has opined that the prostate cancer was "casually related" to Williams' firefighting job.
The city last week dropped its appeal of a workers' compensation claim by a firefighter with terminal skin cancer.
Mark Rine provided a letter from his physician stating the cancer was caused by occupational exposure, The Columbus Dispatch reported last week.
The approval of the claim means that Rine's wife, Heather, and their five children will receive death benefits when Rine eventually succumbs to the stage 4 melanoma he now suffers.
Rine was instrumental in the passage of a cancer presumption law, Senate Bill 27, which passed earlier this year.