> >
Airport Worker Struck by Lightning Hires Workers' Comp Attorney
Thursday, March 1, 2018 | 386 | 0 | 6 min read
A 21-year-old airport worker is still recovering from being struck by lightning on the tarmac during a storm warning last summer, and his family has hired a workers' compensation attorney in an attempt to ensure he receives benefits promptly, WBBH-TV 2 reports.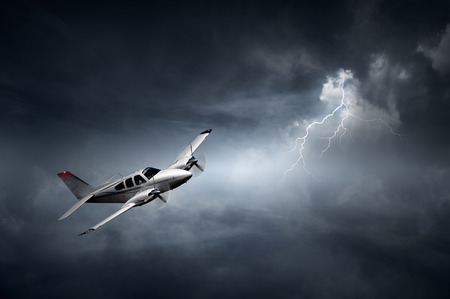 Austin Dunn was one of three NavStar Aviation employees on the tarmac on July 22, 2017, when the Southwest Florida International Airport's lightning alarm system went off.
Everyone went inside except Dunn and his two coworkers, who continued to back out a Sun Country flight for departure.
As Dunn ducked underneath the plane's wing to disconnect a cord, a lightning bolt struck the plane and traveled into his body, WBBH-TV 2 reports.
The electrical shock and subsequent fall left Dunn with injuries to his arms, legs, torso, internal organs and head. Eight months later, he uses a wheelchair and says his right hand will never be the same.
Dunn's family has hired Cora Malloy of the Fort Myers law firm Morgan and Morgan to represent him in his workers' compensation case.
Malloy told WBBH-TV 2 that it was inappropriate for Dunn to have been on the tarmac during a storm warning.
"No one should have been working under those conditions, and he was directed to do so by his supervisor, by the pilot of the airplane, I understand," Malloy said.
The Occupational Safety and Health Administration is looking into the incident.