> >
First Responders' Motor Vehicle Accidents Help Spur Premium Spike
Tuesday, March 21, 2017 | 786 | 0
A South Carolina county's workers' compensation premiums are expected to rise nearly by $1 million later this year, and motor vehicle crashes among first responders have significantly contributed to the spike, Horry County's risk manager told county councilmen last week, according to a Myrtle Beach newspaper.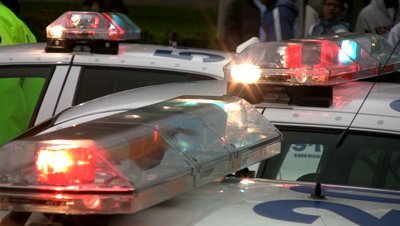 The county expects premiums to rise to roughly $3.6 million later this year due to "bad experiences in 2015," Horry County spokeswoman Lisa Bourcier told The Sun News. Many of those experiences had to do with motor vehicle crashes among first responders, county risk manager Linwood Vereen told councilmen at a meeting of the Public Safety Committee.
Councilmen brainstormed ways to reduce car accidents among those working for Horry County's police, fire, sheriff and emergency medical services divisions.
Incentives considered included a barbecue dinner for safe drivers and payouts from any insurance savings linked to accident reduction. Councilmen also discussed whether more training would help.
Horry County Police Chief Joseph Hill told The Sun News he intends to ask the county to fund dashboard cameras to help officers back up their police cruisers.
"There are a lot of back-up accidents in law enforcement," Hill said.
Since July 2015, first responders have been involved in nearly 50 motor vehicle accidents, Vereen told councilmen.
From 2014-15, costs related to workers' compensation claims from the public safety division totaled nearly $2.6 million. Total claim costs from all divisions since 2013 came to $5.8 million.
The council has a three-day budget retreat planned for next week at which lowering insurance rates is expected to be discussed.
Read The Sun News' story here.