> >
Six States Sue Trump Admin Over OSHA Reporting Rollback
Friday, March 8, 2019 | 801 | 0 | 16 min read
OSHA reporting requirements have long been sources of irritation for employers, but they are vitally important to tracking workplace injuries and illnesses, according to a lawsuit filed by six states' attorneys general against the Trump administration.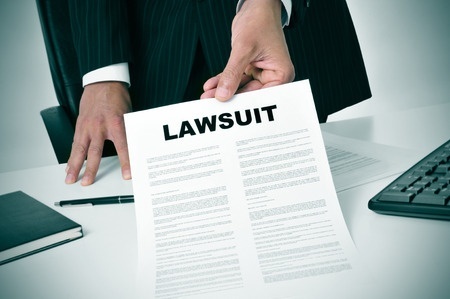 The lawsuit, filed Wednesday in U.S. District Court for the District of Columbia, charges that the Department of Labor violated federal law when it rolled back some injury and illness reporting requirements for large corporations.
"By making public reports of workplace injuries and illnesses harder to access, the Trump administration is jeopardizing the health, safety and wellness of our workers," New York Attorney General Letitia James said in a statement. "Simply put: We cannot properly tackle workplace safety issues if we do not know about them."
James was joined by attorneys general in New Jersey, Illinois, Maryland, Massachusetts and Minnesota in the suit. The complaint argues that federal law requires a justification and explanation of the rationale for the rule changes, and the administration has not fully done that.
In 2016, under President Obama, the Occupational Safety and Health Administration implemented a rule requiring companies with 250 or more employees to electronically report information from three workplace injury and illness forms — OSHA 300, 301 and 300A, which they already maintained, but which had been provided to OSHA only upon request.
That reporting obligation was strongly criticized, in part because information in the reports may include injured workers' private personal information that could be publicly available under the Freedom of Information Act, and because of concern that third parties would use the information for non-intended purposes, according to JD Supra, a legal news site.
Under the Trump administration, OSHA never enforced the Obama-era regulations on OSHA 300s and 301s, and in January the requirement was removed altogether from federal OSHA regulations.
Although OSHA has since given some rationale for the rollback, that wasn't enough, the AGs say. The administration acted in an "arbitrary and capricious manner," and did not follow proper rulemaking procedure, the suit alleges.
The suit, which seeks an injunction to order OSHA to return to the 2016 rules, follows a similar suit filed by the Public Citizen watchdog group and two public health advocacy organizations.