Bill Would Exempt From Comp Some Work-From-Home Injuries
Friday, October 15, 2021 | 0
An Ohio bill that would exempt from workers' compensation compensability injuries that occur while working from home unless certain conditions are met was sent to a legislative committee on Tuesday.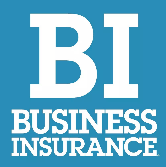 H.B. 447, introduced Oct. 6, would make exceptions if the following conditions are met:
The injury or disability arises out of the worker's employment.
The employment necessarily exposes the employee to conditions that substantially contribute to the risk of injury or disability.
The injury or disability is sustained in the course of an activity undertaken by the employee for the exclusive benefit of the employer.
The bill has been sent to the House Insurance Committee.
Business Insurance is a sister publication of WorkCompCentral. More stories are here.