Federal Contractor Vaccine Mandate Blocked in Three States
Monday, December 6, 2021 | 0
A federal judge in Kentucky on Tuesday issued a preliminary injunction to temporarily block the Biden administration's vaccine mandate for all federal contractors and subcontractors in all covered contracts in Kentucky, Ohio and Tennessee.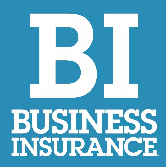 Kentucky Attorney General Daniel Cameron and the Republican attorneys general of Ohio and Tennessee filed a lawsuit in early November seeking to block the mandate, arguing it violated constitutional rights and was contrary to standard regulatory procedure.
In a 29-page opinion and order, U.S. District Judge Gregory Van Tatenhove granted the motion to block the mandate based on the opinion that the order exceeds President Biden's authority under the Federal Property and Administrative Services Act.
The ruling affects only federal contractors and subcontractors in these three states — Kentucky, Ohio and Tennessee — who are temporarily relieved of complying with the Jan. 18, 2022, deadline.
Business Insurance is a sister publication of WorkCompCentral. More stories are here.