> >
Lawmakers Ask Cuomo to Rebuild Scaffold Law
Friday, October 6, 2017 | 1300 | 0 | 0 min read
Seven Democratic lawmakers have asked New York Gov. Andrew Cuomo to tear down the state's Scaffold Law.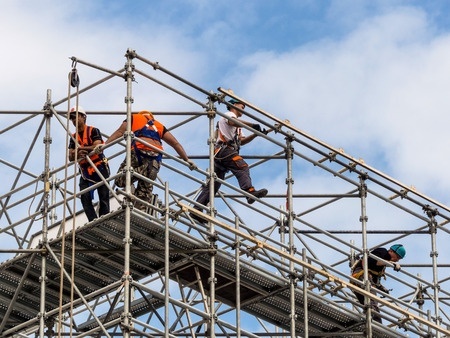 The statute has existed since 1885, and requires business owners and contractors to be held fully liable when a worker is killed or injured in a fall.
Building contractors, developers, insurers and other opponents say the law has dramatically raised project costs while shielding workers from any responsibility, cityandstate.com reported.
In a letter to Cuomo, the lawmakers urged him to reform the statute, which they called "arcane" and said has caused millions of public dollars to go to waste.
The letter notes that the state is in the middle of a transportation infrastructure "crisis" that will require billions of dollars to fix.
"The statute is found in article 10 of the New York State Labor Law and contains provisions to which judges apply 'absolute liability,' a liability standard that is not seen anywhere else in our civil justice system, anywhere else in the country, or anywhere else in the world," it states.
The website reported that Cuomo has signaled support for reforming the law but also noted the heavy support of the current statute from building trades representatives and trial lawyers.
U.S. Rep. John Faso, R-N.Y., has introduced legislation that would negate the Scaffold Law on all projects that receive federal funding. More on the Infrastructure Expansion Act is here.