> >
AG Latest to File Suit Against Opioid Manufacturers
Wednesday, September 13, 2017 | 918 | 0 | 173 min read
New Mexico Attorney General Hector Balderas is the latest to file a lawsuit accusing major pharmaceutical manufacturers of downplaying the risks of overdose and addiction when marketing narcotic painkillers, and creating the opioid epidemic.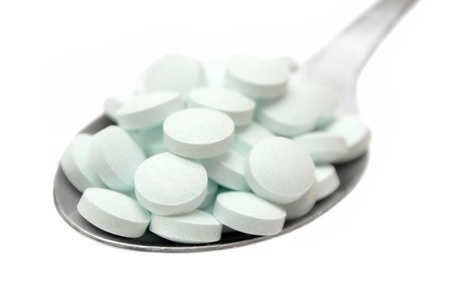 Balderas in his Thursday complaint accused five opioid manufacturers and three distributors of creating a public nuisance, making false statements in violation of the state's Unfair Trade Practices Act, and defrauding the state's Medicaid system and state taxpayers.
The complaint also alleges two separate racketeering enterprises, one charging the manufactures of engaging in a marketing scheme and the other accusing distributors of conspiring to divert opioids onto the black market.
In filing the complaint, Balderas joined attorneys general from states including Ohio, Oklahoma, Mississippi, Missouri, New Hampshire and South Carolina who are also accusing pharmaceutical companies of creating the opioid crisis.
But while states including New Hampshire and South Carolina focused exclusively on Oxycontin maker Perdue Pharma, Balderas, like his counterpart in Ohio, is also suing:
Endo Health Solutions, maker of Opana, Percodan, Percocet and Zydone.
Janssen Pharmaceuticals Inc., manufacturer of the Duragesic fentanyl skin patch.
Actavis Pharma Inc., maker of Norco and Kadian, an extended release morphine capsule.
Cephalon Inc., manufacturer of the Actiq fentanyl lollipop.
Balderas alleges that the manufacturers in the late 1990s launched a "scheme" to pour millions of dollars into promotional activities "that falsely deny or trivialize the risks of opioids while overstating the benefits of using them for chronic pain." He also alleges the drugmakers took "a page from Big Tobacco's playbook" and worked with "seemingly neutral and credible front groups" to counter the longstanding belief that opioids were addictive drugs not suitable for long-term use.
Balderas also says the manufacturers persuaded the New Mexico Medical Board to offer two hours of continuing medical credits to doctors who read a promotional pamphlet sponsored by Cephalon and Purdue titled "Responsible Opioid Prescribing."
The pamphlet "misrepresented to doctors the risk of addiction associated with opioid usage and encouraged prescription practice that have worsened the opioid epidemic," the lawsuit says. What's more, to get continuing education credits for reading the pamphlet, Balderas says doctors were required to submit a statement promising to "try to adopt its principles into (their) medical or surgical practice."
New Mexico's top law enforcement official is also targeting distributors including McKesson Corp., Cardinal Health Inc. and AmerisourceBergen Drug Corp., for "selling huge quantities of opioids that were diverted from their lawful, medical purpose, thus creating an opioid and heroin addiction and overdose epidemic in this state."
Both New Mexico and federal law require distributors to report suspicious orders, and Balderas said the volume of opioids sold in the state were "excessive for the medical need of the community and facially suspicious." The New Mexico complaint accuses the distributors of shirking their responsibility to report and investigate suspicious orders.
By acting in concert to promote unsafe use of opioids and conceal risks associated with the drugs, Balderas also alleges that the manufacturers, on one hand, and the distributors, on the other, both engaged in criminal racketeering enterprises.
A statement from Balderas and a copy of the New Mexico complaint is here.