Embattled Align Networks Changing Name, Payment System
Monday, July 24, 2017 | 4
Align Networks, a network of workers' comp rehabilitation providers that is embroiled in a lawsuit with California physical therapists, is quietly changing its name to One Call Physical Therapy, at the same time it's launching a new payment system that is generating concern.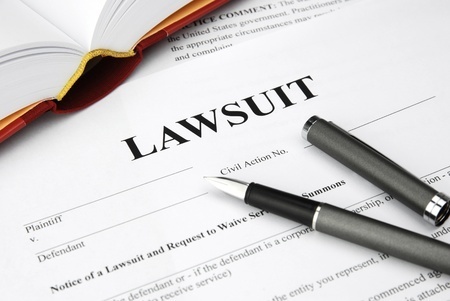 Although One Call issues a steady stream of press releases, Align's name change was not announced in any of the press releases on its website this year.
But in a frequently-asked-question page for medical providers, One Call says the name change to One Call Physical Therapy "unites all of our One Call products under a single brand identity."
"There is no change in ownership, staff or the physical services we provide through the provider network," the company said.
Align Networks manages a workers' compensation provider network of outpatient rehabilitation facilities throughout the U.S. The transition to the new name began last month, with changes to email addresses. Starting this month, the Align Networks website redirects visitors to One Call Care Management's site.
One aspect of the changes that is causing some uneasiness is a new electronic payment system that will be rolled out for providers. Starting Aug. 1, providers will be paid via QuicRemit Virtual Card by ECHO, One Call said.
The company said the change is in response to provider requests for faster reimbursements and "efficient payment reconciliation options."
But the catch is that providers might be charged a fee of roughly 3% for use of the VCard, according to Catherine Montgomery, founder of DaisyBill.
Montgomery said other payers use a VCard system, which saves them money by allowing them to forgo paper checks, but also takes money from providers through the fee.
In the case of Align Networks, "They're already taking a steep discount," Montgomery said. "We definitely think they hurt providers."
DaisyBill has recommended that providers working for Align/One Call contact the company to opt out of the program. Providers should review their payment options in other network contracts as well, she said.
One Call's vice president of marketing, Laura Land, didn't respond to questions about Align's name change and new payment system on Friday afternoon. The company's public relations firm also didn't respond to a request for comment.
Align Networks came under fire in March when the Independent Physical Therapists of California filed a lawsuit accusing One Call Medical and Align of unfair business practices.
Among the allegations is that Align has a referral scheme in which the company demands that physical therapists agree to significant discounts or potentially lose the ability to provide physical therapy services to large numbers of injured workers.
The complaint claims One Call refers injured workers to the providers in its network who have accepted the lowest reimbursement rate, pocketing the "spread" between what it is paid and what it owes providers. That creates an improper financial incentive to make referrals to physical therapists willing to accept the lowest rates, according to the complaint.
IPTCA President Paul Gaspar said that when California legislators passed a law to create a medical fee schedule, "It is unlikely, in my opinion, that they intended a significant percentage of these payments might be diverted away from direct patient care services toward an out-of-state middleman."
The case, initially filed in March in San Diego County Superior Court, was moved in April to U.S. District Court for Southern California.
One Call hasn't yet filed a response to the lawsuit. On July 18, the court granted a motion to extend One Call's time to respond. The deadline is now Sept. 7.