> >
Report: 12 Hanford Workers File Claims Under New Presumption
Tuesday, July 24, 2018 | 451 | 0 | 28 min read
At least a dozen workers at the Hanford nuclear facility have filed workers' compensation claims since a new Washington state law took effect creating a presumption of compensability for certain conditions, according to a report by the Tri-City Herald.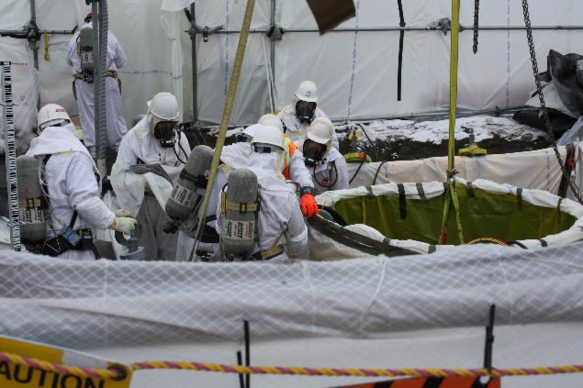 Gov. Jay Inslee, a Democrat, in March signed House Bill 1723, creating a presumption that respiratory disease, beryllium disease, neurological and heart conditions are occupational if experienced within 72 hours of exposure to fumes or chemicals. The presumption also applies to various forms of cancer.
The bill also allows new claims for those who have had a claim denied for one of the presumptive conditions.
The Tri-City Herald reports that 12 people have filed claims under the new presumption, but the Department of Labor and Industries hasn't made any decisions on their compensability.
The Hanford Nuclear Reservation was established in 1943 as part of the Manhattan Project. More than 50 million gallons of radioactive waste are stored at the facility.
Seattle-area television station KING-TV 5 last year reported that workers' compensation claims filed by Hanford workers are denied at a rate 52% higher than the state average.
Hanford workers have long complained about exposure to toxic chemicals. The Department of Energy in 2014 said air samples it collected at the facility showed chemical levels below occupational exposure limits.
"Our workers are not exposed to vapors, but they are having symptoms," Tom Fletcher, an assistant manager for the DOE, told the Associated Press in 2014. "The question is, 'Why?'"