House Passes Bill to Strike Unconstitutional Law Exempting Ag Workers From Comp Coverage
Tuesday, March 14, 2023 | 0
The New Mexico House of Representatives recently passed a bill that would remove a statute that the state's Supreme Court struck down as unconstitutional seven years ago.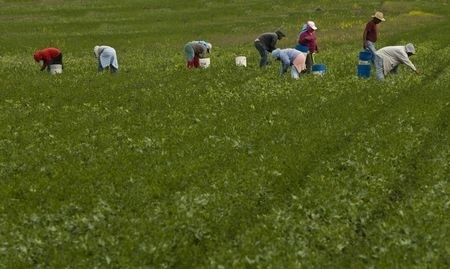 The House on March 10 voted 47-18 to pass HB 330, by Rep. Tara Lujan, D-Santa Fe.
The bill would repeal statutory language saying the Workers' Compensation Act does not apply to "farm and ranch laborers."
According to an analysis of the measure, the Workers' Compensation Administration said keeping the language on the books risks creating confusion regarding coverage requirements for farmworkers.
In 2016, the New Mexico Supreme Court in Rodriguez v. Brand West Dairy said the law exempting coverage for certain types of agricultural workers but not others was "nothing more than arbitrary discrimination and, as such, it is forbidden by our Constitution."
HB 330 now moves to the Senate for further deliberation.