Bill Would Make Work-Related Opioid Overdose Deaths Compensable
Thursday, January 19, 2023 | 0
A New York lawmaker proposed amending the state's workers' compensation law to make work-related opioid overdose deaths compensable.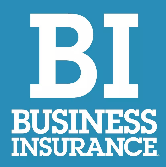 Assemblywoman Kimberly Jean-Pierre, D-Wheatley Heights, on Tuesday introduced Assembly Bill 1499, which would declare that an opioid overdose death of an injured worker is compensable if the injured worker was prescribed the drug as a result of a workplace injury.
According to a report from the National Safety Council, some courts have ruled that opioid overdose deaths are compensable in situations where injured workers died while taking doctor-prescribed opioids to treat occupational injuries.
The bill was referred to the Assembly Labor Committee.
New York lawmakers have seen this proposal before. The Assembly in 2018 passed A11028, but the Senate never voted on the bill.
The 2019 measure, A5075, was never called for a vote in the Assembly and was carried over to the 2020 session. The Assembly never voted on the bill in 2020.
Jean-Pierre also introduced A1770, which was similarly never scheduled for a vote in the lower chamber in 2021 or 2022.
Business Insurance is a sister publication of WorkCompCentral. More stories are here.