Moneesh Arora Appointed Chief Executive Officer of Med-Legal, LLC
Thursday, September 5, 2019 | 469 | 0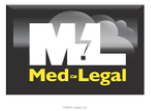 Med-Legal, LLC
955 Overland Court Ste 200
San Dimas, CA 91773
For Immediate Release: Thrusday, September 5, 2019 / San Dimas, CA
Med-Legal, LLC, a leading provider of technology-enabled litigation support and medical record management solutions, today announced the appointment of Moneesh Arora as its new Chief Executive Officer (CEO).
Moneesh succeeds Gregory Webber, who served in the role for the last six (6) years. Greg will continue on in an advisory capacity and as a member of the Board. In making this transition, Greg welcomed Moneesh, saying; "Moneesh is a wonderful fit for Med-Legal -- and the industry overall. Moneesh has just the right balance of passion, perspective, precision, and professionalism to significantly deepen the already strong momentum at Med-Legal. I look forward to working with him in the periods ahead."
Chairman of the Med-Legal Board and Partner at Harren Equity Partners, Lee J. Monahan said, "Moneesh is a proven executive and brings a great deal of general management, technology and services experience to the team. We are excited to leverage his track record and passion for growing and scaling businesses. His experience running multiple legal industry focused businesses while at Thomson Reuters, will serve him particularly well in this role."
Over his twenty-five (25) year career, Moneesh has held executive and general management roles at PricewaterhouseCoopers, Dun & Bradstreet, Thomson Reuters and ADP, with direct responsibility for global organizations up to 1,200 people and P&L's with up to $400M in revenue. Most recently, Moneesh served as Chief Service Officer at Paycor, where he had P&L and revenue cycle accountability for Paycor's 37,000 clients. Moneesh holds an MBA in Finance from New York University's (NYU), Stern School of Business and a Bachelor of Science degree in Industrial Engineering from the New Jersey Institute of Technology (NJIT) College of Engineering.
In speaking to the team at Med-Legal, Moneesh said; "It's great to be joining an industry leader that is on a growth journey. I am looking forward to partnering with Greg Webber and the rest of the executive team; and especially helping to accelerate the growth strategy, which is already well established and in motion. In particular, I am eager to partner with our clients and others in the industry, to further develop innovative and collaborative ways to drive greater value for our market and the whole of the workers' compensation ecosystem."
Med-Legal Board Member and Vice President at Harren Equity Partners, David Fulcher said, "Greg has done a wonderful job as CEO over the past six years. I'm especially pleased that he will continue on, join the Board, and support Moneesh and the executive team during our next phase of growth."
Harren Equity Partners is a private equity firm, founded in 2000, which is dedicated to the growth and development of industry-leading companies through the creation of strong partnerships.
Med-Legal, LLC was founded in 1986, has seven (7) offices throughout California, and is a leading provider of technology enabled litigation support and medical record management solutions. For additional information or media inquiries, please contact James Tuthill on 800.244.3495.
Med-Legal delivers Enterprise Content Management Solutions to the Legal Industry; including proprietary services, technology, and content seamlessly connecting litigation, discovery, and evidence. Med-Legal is one of the industry's most trusted resources for information, intelligence, and insight in evidence discovery, retrieval, review, presentation, transmission, and archival ... all in a secure, flexible (and HIPPA-compliant) cloud-based ecosystem.