COVID-19 Claims Could Cost at Least $2.17B Over Next 3 Years, WCIRB Says
Thursday, August 6, 2020 | 1354 | 0 | 113 min read
Claims related to COVID-19 could cost California's workers' compensation system about $2.17 billion between now and 2022, according to projections from the Workers' Compensation Insurance Rating Bureau.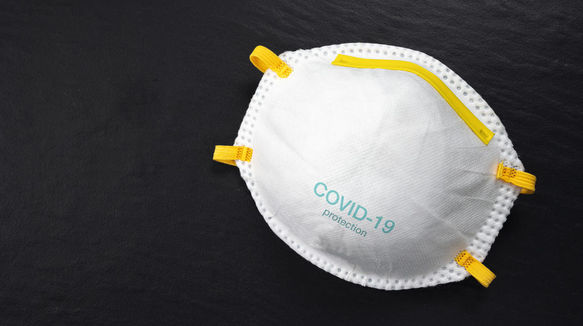 The total estimated cost could increase by roughly $500 million when accounting for self-insured employers.
The WCIRB is projecting COVID-19 losses and loss adjustment expenses for 2020 of $1.3 billion, according to data presented during Tuesday's Actuarial Committee meeting. The WCIRB also assumed that the insured market will see about 63% of the COVID-19 claims this year, accounting for $800 million of the total projection.
For 2021 and 2022, the WCIRB forecast only the projected costs for insured employers. The bureau is forecasting $600 million in losses and loss adjustment expenses for the insured market in 2021 and $270 million for the insured market in 2022.
If the projections for costs assume that the insured market will also see 63% of COVID-19 claims in 2021 and 2022, it would result in total projected costs of about $952 million in 2021 and $428 million in 2022. That would bring total COVID-19 costs to $2.68 billion through 2022.
The WCIRB projections assume an average cost of $33,700 for COVID-19 claims. The WCIRB also forecasts 22,490 people will die of COVID-19 in California by the end of the year, with nearly 7,800 of them falling into the "working age" category of 18-69.
The decrease in costs for 2021 and 2022 assumes improvements in treatment as well as a possible vaccine coming on the market.
Just how much COVID ends up costing the workers' comp system could depend on the fate of Senate Bill 1159, which would establish a rebuttable presumption for essential workers that would be in effect until July 2024.
"It's likely there's gonna be a presumption passed," Dave Bellusci, WCIRB executive vice president and chief actuary, said during Tuesday's meeting. "It may be retroactive to Newsom's order. We might need to look at that to estimate costs of COVID."
San Mateo Democratic Sen. Jerry Hill said he originally authored SB 1159 to codify Gov. Gavin Newsom's executive order that created a presumption for workers who contracted COVID-19 between March 19, the start of his stay-at-home order, and July 5. The bill now proposes a presumption that would last through July 1, 2024, and would be triggered based on the percentage of people in the workplace who test positive for the disease.
The most recent amendments to SB 1159 would create a presumption for "all employees whose fellow employees at their place of employment experience specified levels of positive testing, and whose employer has five or more employees." The presumption would apply to a person working for a business with 100 or more employees if 5% of the other employees test positive. For those at businesses with fewer than 100 employees, the presumption would apply if at least five people tested positive.
The presumption would also apply to peace officers, firefighters and specified health care workers, without regard to the percentage of their colleagues who also test positive.
And the bill would presume that COVID-19 claims are compensable if they're not rejected within 30 days. California law typically presumes that a workers' compensation claim is compensable if it's not rejected within 90 days.
In May, the WCIRB estimated the total cost of Newsom's presumption to be between $600 million and $2 billion, with a midrange estimate of $1.2 billion.
There is no assessment of costs for the latest iteration of SB 1159. The most recent analysis from a June meeting of the Senate Appropriations Committee notes only a potential for millions of dollars of increases in work comp premium costs for state departments.
The Assembly Insurance Committee is scheduled to hear testimony on the amended version of SB 1159 during a hearing that starts at 10 a.m. on Tuesday.
As stakeholders react to the ebb and flow of COVID-19 cases in the state, the California Workers' Compensation Institute released an online data tool with figures on COVID-19 and non-COVID claims.
The app shows there were 14,487 claims reported through July 6, including 66 deaths. More than 6,000 claims, or about 43%, came from the health care field, according to the CWCI data.