> >
Value of Benefit Explanations, Listing Carriers by Fraud Referrals Questioned
Thursday, March 1, 2018 | 2441 | 5 | 78 min read
California regulatory agencies are on board with the state auditor's recommendations on how to improve efforts to combat workers' compensation fraud.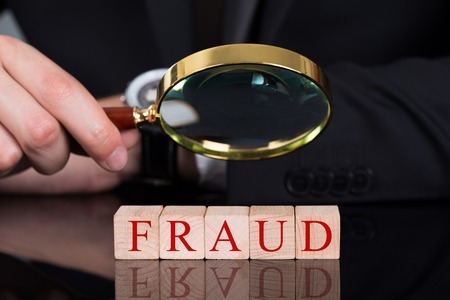 Carriers and employers, however, aren't exactly on the bandwagon.
The director of the Department of Industrial Relations said during a legislative hearing Wednesday that the agency is documenting its plans for using data analysis to spot potential fraud, as California state Auditor Elaine Howle recommended in her December report.
And a deputy commissioner said the Department of Insurance is heeding Howle's advice to develop a plan to retain enough experienced investigators to better deal with the high volume of fraud referrals.
But an insurance industry lobbyist panned the auditor's proposal to shame companies by ranking them based on the number of tips they pass on to Insurance Department investigators each year.
A lobbyist for employers, meanwhile, said the benefit of sending injured workers periodic statements showing the services for which providers submitted bills against their claim is likely to be outweighed by the cost of mailing the documents.
Howle, in a December report, said the state needs to do a better job to fight workers' compensation fraud, which she said is estimated to cost between $1 billion and $3 billion a year. Fraud-fighting efforts within the Department of Industrial Relations could be improved by better documenting how the newly created Anti-Fraud Unit will use data to identify suspicious claims, Howle said.
DIR Director Christine Baker said during the Assembly Insurance Committee information hearing on Wednesday that the chief of the Anti-Fraud Unit is working hard to ensure that the processes are documented without elaborating on what the processes are.
Mi Kim, chief of the Anti-Fraud Unit, speaking during the agency's 25th annual Educational Conference on Feb. 12, said she can gather information about billing patterns or liens to assist with the prosecution of fraudsters. The unit can also use data to identify potential referral rings that warrant follow-up investigation, Kim said.
Kim will repeat his presentation on Friday, the second day of the annual conference at the Oakland Marriott City Center.
Kim also said the Anti-Fraud Unit can serve as a data clearinghouse, allowing the DIR to serve as a central repository for information about fraud and sharing it with carriers, prosecutors and the Department of Insurance.
Suspicions about potential fraud are just a starting point. The Insurance Department often needs to conduct follow-up investigations to determine whether criminal charges are warranted, and staffing shortages have thwarted its efforts to do so.
The department closed 40% of the 21,178 fraud referrals it received over the last four fiscal years due to insufficient resources, according to the auditor's report. The total losses carriers reported paying on the 8,500 referrals that were closed without additional investigation was about $160.8 million.
Deputy Insurance Commissioner Joel Laucher said he currently has 58 open investigator positions, with 31 potential candidates currently undergoing background checks to fill the vacancies. But it is difficult to keep the positions filled when people can make more working for other agencies, he said.
A top-tier investigator for the Department of Justice earns 13% more than a top CDI investigator, Laucher said. A special agent for the Department of Corrections earns 30% more than he or she would as an investigator at the Insurance Department, he said.
Insurance Department attorney Mike Levy said the agency is developing a plan to retain experienced investigators, as recommended by the auditor, that it hopes to put into place by June 1.
While the auditor's recommendations for improving the state's fraud-fighting activities were well-received during Wednesday's hearing, her advice on how carriers and employers could assist was not.
Lobbyists for carriers said they were frustrated with the process of referring potential fraud to the Insurance Department. Howle's proposal to shame companies that don't appear to be reporting enough cases wouldn't be an appropriate solution.
The audit found that eight of 21 carriers writing more than $150 million in premium in 2015 and 2016 submitted only a single referral in one of the two years examined. The number of referrals coming from the 21 carriers ranged from a high of 350 to a low of zero.
But Mark Sektan, vice president of state government relations for Property and Casualty Insurers Association of America, said his members complain that they "gift-wrap cases" to give to the Insurance Department only to have the agency say the cases aren't appropriate.
He said carriers are required by law to submit a report within 60 days of determining that a claim appears to be fraudulent, but the Insurance Department wants more substantive reports that go "beyond mere suspicion" and doesn't want insurers firing off reports just because they're hitting the 60-day deadline.
Rather than listing carriers in terms of the sheer number of fraud referrals they generate as the auditor suggested, Sektnan said a better way to judge carriers would be based on the number of referrals that are referred to county district attorneys and result in convictions.
Jeremy Merz, western region vice president for the American Insurance Association, said he didn't think a "list of shame" would be appropriate when so many referrals are dropped because the Insurance Department doesn't have a full slate of investigators. He said that would not be effective until the department is able to follow up on more of the cases referred to it.
Howle's audit showed that 40% of the referrals are closed due to "insufficient funds."
"For insurers to continuously make those referrals when they're not being followed up on by investigators and prosecutors, or to have a (Workers' Compensation Appeals Board) judge forcing you to settle a claim you think is fraudulent, leads insurers to use resources elsewhere to focus on systemic fraud to try to get the best bang for the buck," he said. "For insurers, the question is if you increase the volume (of referrals), what happens, because as of now, we can't handle the current volume."
Merz said during a telephone interview after the hearing that ranking carriers based on referrals is likely to increase the number of suspected fraudulent claims being reported to the Insurance Department because carriers aren't going to want to be on the bottom slots of that list. But if the department can't investigate the tips it is receiving, getting more tips isn't going to be an effective policy to strengthen fraud-fighting efforts.
Merz also said he thinks the DIR's data analytics project should be given time to mature before lawmakers consider Howle's recommendation to adopt a statute requiring payers to send a periodic explanation of benefits.
Jason Schmelzer, a lobbyist for the California Coalition on Workers' Compensation, questioned the auditor's proposal to send explanation-of-benefit forms to injured workers with hopes of spotting medical fraud. He said that strategy may work in group health and Medicare settings where patients have "skin in the game," but in workers' comp, it's just another piece of mail likely to be ignored by injured workers, he said.
Schmelzer said there is a cost to employers and carriers for sending out notices.
"Generally speaking, we're not sure it will do much good for injured workers to receive the information," he said.
Al Torrico, a lobbyist for the California Applicants' Attorneys Association, said he thinks the idea of informing injured workers about the medical services billed against their claims is "something to be explored."
Torrico noted that Disneyland Resort currently does this and told the state auditor that it costs about 50 cents to issue each statement. Compared to the estimated $1 billion to $3 billion in potential fraud in the system, he said 50 cents is "a drop in the bucket."
It remains to be seen whether any of the auditor's recommendations will require legislation to carry out, but Assemblyman Tom Daly, D-Anaheim, said he has introduced two bills that lawmakers could use if they want to codify any of the suggestions.
AB 1697, which Daly introduced Tuesday, would direct the Division of Workers' Compensation to create an antifraud support unit to coordinate fraud-fighting activities and share data with other agencies. He said the bill is intended to formalize and provide guidance for the Anti-Fraud Unit.
AB 2046, which Daly introduced on Feb. 6, would require agencies to share reports of suspected workers' compensation fraud with each other. Current law says agencies "may" share such information.