> >
CMS Names New WCRC Contractor, Releases Recovery Stats
Wednesday, September 6, 2017 | 1648 | 0 | 5 min read
The Centers for Medicare and Medicaid Services has hired a new contractor to help review Medicare set-aside proposals submitted to the agency.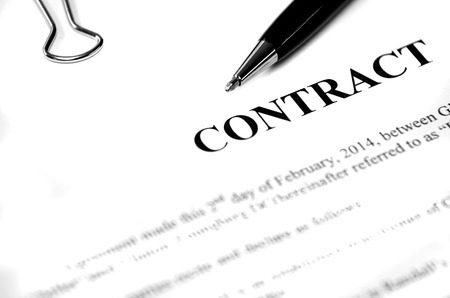 And in an unrelated action, CMS has released figures for how much it recovered in Medicare conditional payments from primary payers, including workers' comp insurers, in fiscal year 2016.
A federal notice issued on Friday shows the CMS contract for Workers' Compensation Review Contractor, or WCRC, has been awarded to Capitol Bridge LLC of Arlington, Virginia. Capitol Bridge will replace the previous contractor, Provider Resources Inc., of Erie, Pennsylvania.
The contractor's job is to independently price the future medical costs of workers' comp claims, including prescription drugs and durable medical equipment. CMS uses the information in determining whether amounts set aside in a workers' comp settlement are sufficient, so that Medicare doesn't end up paying for medical care related to the work injury.
CMS was behind schedule in awarding the contract, and the decision eliminates uncertainty about when, or if, the agency would select a new contractor.
"It is generally good news," said Jean Goldstein, legal and corporate affairs manager at MedVal.
The concern when a new contractor is hired is that the turnaround time for Medicare set-aside proposals will increase, as the new firm gets past a learning curve. In recent months, MSA processing times were averaging about 14 days, Goldstein said.
Typically, when a new contractor comes in, the previous contractor finishes work on claims that it's already reviewing, Goldstein said.
Goldstein said the hope is that the new contractor will process MSAs efficiently while incorporating changes in a new CMS reference guide. The changes include an option for re-review of an MSA when a case has not yet settled and there's been a substantial change to projected medical costs.
In addition to its scrutiny of future medical costs in workers' comp settlements, CMS has also boosted its efforts to recover expenses for medical bills it has paid, but for which another payer was responsible.
In October 2015, CMS expanded the responsibilities of its Commercial Repayment Center, or CRC, to go after workers' comp carriers and other non-group-health payers that owe the agency money. The CRC had previously been focused on group health.
The CRC examines cases that have not gone to settlement, complementing the work of the Benefits Coordination and Recovery Center, or BCRC, which processes post-settlement Medicare reimbursements.
One might expect that with its expanded focus, the CRC would have recovered more of the Medicare conditional payments in fiscal year 2016, which ran from October 2015 through September 2016.
But, in fact, the amount recovered by CRC decreased. According to a report CMS released last week, CRC identified $244 million in payments for which another payer was responsible, and posted net collections of $106 million for the Medicare program. Collection efforts will continue on the remaining identified debt, the report said.
In contrast, CRC posted $150 million in net collections in fiscal year 2015, which was up substantially from $59 million in net collections in fiscal year 2014, according to a 2015 report.
Rafael Gonzalez, president of Flagship Services Group, said the decrease in net collections in 2016 was likely due to group health payers realizing it was best to cover medical bills for which they were responsible, rather than waiting for CMS to come after them.
Another contributing factor may have been that the CRC was bogged down by learning how to handle the non-group-health claims. Gonzalez said CRC officials admitted during a recent presentation that the new responsibility had slowed them down.
"It did take them awhile to learn the process," Gonzalez said.
Unfortunately, the CMS report doesn't say how much of the funds recovered in 2016 came from group health or other payers, such as workers' comp. CMS didn't immediately respond to a request for additional data.
Work comp payers were caught off guard when the CRC began sending them conditional payment letters in late 2015. The recipient has 30 days to dispute the bill; if there's no response, CRC takes that as agreement with the charges. Gonzalez said that, as CRC gets up to speed with workers' comp claims, payers can expect to receive more conditional payment letters.
"CRC has awoken this monster," Gonzalez said.
But payers are growing more aware of the issue, Gonzalez said. Some are reaching out to CMS to determine which claimants are Medicare beneficiaries, and for those who are, whether the claims might involve Medicare conditional payments.
The payments can then be resolved with Medicare at an earlier stage in the claim, rather than waiting until the case gets to settlement, when an insurer may feel more pressure to pay any amount CMS is requesting, he said.