Lawmakers Again Introduce PTSD Legislation
Monday, December 5, 2022 | 0
Following four years of efforts to provide first responders with coverage for post-traumatic stress disorder, Missouri lawmakers are set to consider another bill that would classify the condition as an occupational illness.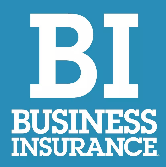 HB 164, filed Thursday, would recognize PTSD as an occupational disease for first responders.
State lawmakers considered similar bills in 2019, 2020, 2021 and earlier this year. Each failed to gain traction, although at least one effort was successful in highlighting mental health struggles among first responders.
In 2021, Missouri Gov. Mike Parson signed SB 57 and HB 8, which require that law-enforcement officers go through a mental health check every three to five years and authorize mental health services and training for officers.
Business Insurance is a sister publication of WorkCompCentral. More stories are here.