> >
WCD Convening Rule-Making Committee to Discuss Temporary Disability Calculations
Monday, December 4, 2017 | 602 | 0 | 0 min read
Oregon's Workers' Compensation Division scheduled a rule-making advisory committee meeting to discuss regulations relating to the calculation of temporary disability benefits.
Effective Oct. 1, the division adopted a temporary rule to restore a provision affecting TD calculations for workers hired through a union hall. The temporary rule re-established a provision repealed at the start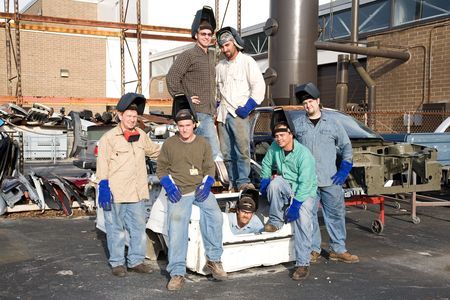 of 2017 requiring carriers to assume that those employed through union halls work 40 hours over a five-day week.
The division held an advisory committee meeting in October to discuss making the temporary rule permanent and scheduled a hearing for Dec. 18 on a proposal to bring back the union hiring hall regulations.
Fred Bruyns, policy analyst and rules coordinator for the division, said in an email that during the meeting on the proposal to make the union hall rules permanent again, "several members of the committee offered serious concerns about other aspects of rule 0025, especially some changes that were effective Jan. 1, 2017, affecting calculation of an average wage as the basis for the determination of temporary disability payments."
Addressing those concerns will require more discussion, Bruyns said.
"Ultimately, there were over 15 separate guidelines for calculating the wage that were changed or removed," he said. "Some of those guidelines were interrelated. We cannot simply go back to the prior rule on time loss calculations without looking at other changes. Otherwise, we risk unintended consequences to some groups of workers."
The division will hold a rule-making advisory committee meeting to identify ways to address the concerns raised in October.
The advisory committee will meet at 9:30 a.m. Jan. 18 at the Labor & Industries building, 350 Winter St. NE in Salem.