State Approves 9% Loss Cost Decrease; Coal Still Sees an Increase
Tuesday, September 17, 2019 | 380 | 0 | 37 min read
Kentucky Insurance Commissioner Nancy Atkins has approved a 9% overall decrease in loss costs for the state, marking the 14th straight year of average rate reductions, the Department of Insurance announced.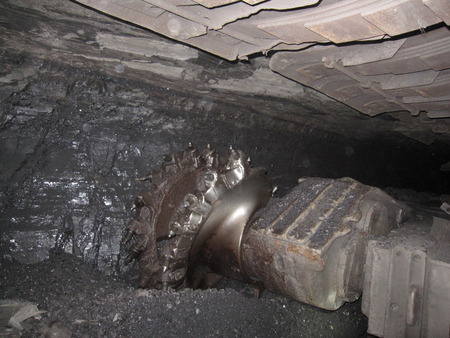 The decrease, which mirrors a recommendation from the National Council on Compensation Insurance, is effective Oct. 1.
Atkins attributed the decrease in part to fewer workplace injuries in the state, and in part to House Bill 2, which passed the legislature in 2018. The law ended lifetime medical benefits for some injuries.
"The overall decrease demonstrates the effectiveness of HB 2 and the commitment of Kentucky employers to employee safety," Atkins said in a bulletin. "The commonwealth is taking the necessary steps to increase investment and job creation. The decreased claim figures continue to make Kentucky an attractive state to do business."
Part of HB 2 required physicians who diagnose black lung disease to be certified pulmonologists. Critics of the law have said that was a sop to the coal industry because it makes it more difficult for miners to be diagnosed with the terminal respiratory disease, a condition that has long been a major expense for coal companies.
Atkins' statement did not explain how HB 2 has affected coal companies' rates. The rate filing by NCCI, approved last week by the insurance department, calls for a loss cost increase of 6.2% for surface coal mining and an increase of 5.5% for underground mining.
A report by the Kentucky Department of Workers' Claims this year shows that the number of doctors who perform black lung diagnoses has remained the same, at two, although one physician who was seen as worker-friendly is no longer available, under the stipulations of the new law.
The rate decreases for non-coal industries is likely to continue. The NCCI this month put out a bulletin that it had taken note of a recent state Supreme Court decision that was seen as employer-friendly and will make parts of HB 2 retroactive.
A lower court had held that the law, which limits some income benefits duration to age 70 or to four years after the injury, whichever is later, did not apply to pending claims filed before the law took effect last year.
The high court reversed that and held that the law does mean that thousands of pending claims will now be limited to four years of benefits, not eight, as was provided by the previous state law.