Federal Judge Halts Vaccine Mandate for Health Care Workers
Monday, December 6, 2021 | 0
A federal judge in Louisiana on Tuesday issued a preliminary injunction blocking the enforcement of the Biden administration's vaccine mandate that health care workers must be fully vaccinated by Jan. 4.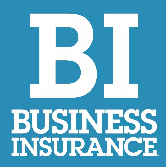 Of the 10.3 million health care workers regulated by the Centers for Medicare & Medicaid Service mandate, 2.4 million are currently unvaccinated, according to court documents filed in a U.S. District Court in Alexandria, Louisiana.
In the 34-page injunction, Judge Terry A. Doughty determined that the government defendants do not have the authority to implement the CMS mandate, granting the plaintiff states' motion to block the CMS on these grounds.
Doughty expanded the scope of the injunction beyond the 14 states included in the lawsuit to all but 10 states already under a preliminary injunction order issued on Monday by the Eastern District Court of Missouri.
This preliminary injunction will remain in effect pending the final resolution of the case in the 5th U.S. Circuit Court of Appeals or the U.S. Supreme Court.
Business Insurance is a sister publication of WorkCompCentral. More stories are here.