Town, Firefighter Disagree on Who Would Cover Medical Benefits for 9/11-Linked Claim
Tuesday, November 28, 2017 | 0
At issue in a town's dispute with a firefighter over a 9/11-linked workers' compensation claim is who would be responsible for medical payments, Firehouse.com reports.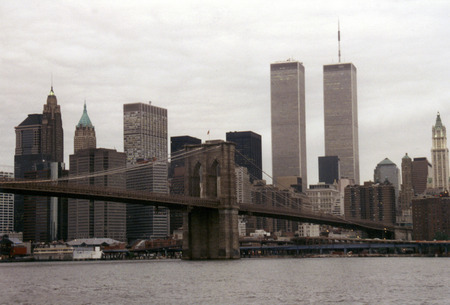 Russell Brooks' attorney says the World Trade Center Health Program would cover the Utica fire chief's medical expenses. The city of Utica, citing a Workers' Compensation Board bulletin from 2013, says it's more likely that the city would cover them, with the World Trade Center Health Program signing on as a secondary payer.
The city says the issue of who would cover Brooks' medical expenses wasn't the reason his claim was denied. It was denied because there was no medical evidence of causation linking Brooks' leukemia diagnosis to his time responding to the 9/11 attack on the World Trade Center, city attorney William Borrill said.
Brooks filed claims under New York's General Municipal Law 207-a, which concerns workers' compensation for firefighters, and 92-d, which grants sick leave to firefighters with 9/11-related health issues, after developing a chronic form of leukemia.
The city denied both applications, citing reports drawn up by its medical expert, Warren Silverman, and Syracuse physician Michael Holland. The reports said no definitive link could be made between Brooks' diagnosis and his 9/11 response.
Brooks has called the city's refusal to approve his applications a "strictly political" decision linked to his strained relationship with Utica Mayor Robert Palmieri. He took the city to court this month over the denied 92-d application. The issue went before the state's Supreme Court on Monday.