L&I Cites Three Firms Connected to Fatal Crane Collapse
Friday, October 18, 2019 | 366 | 0 | 9 min read
The Washington state Department of Labor & Industries fined three companies more than $100,000 combined for workplace safety violations uncovered during the investigation of a fatal crane collapse.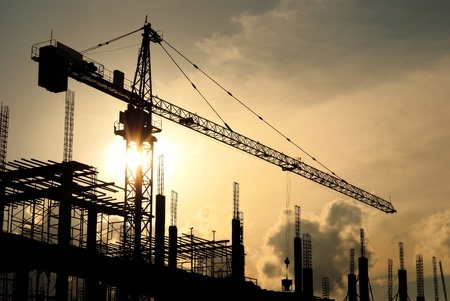 L&I said its nearly six-month investigation into the April 27 collapse in Seattle concluded that the companies were not following the manufacturer's procedures to properly dismantle the crane tower. Among other things, nearly all the pins and sleeves holding the crane together were removed prematurely, the department said in a statement.
"With the pins removed, the tower was significantly weakened, making it susceptible to the 45-plus miles per hour wind gust that toppled it," L&I said. "When the pins are in place, tower cranes can withstand much stronger gusts."
Four people were killed when the crane fell, including two workers who were at the top of the crane, and two people in cars below.
The tower crane is owned by Morrow Equipment LLC and was leased by GLY Construction for the project. Northwest Tower Crane Services provided the dismantling crew.
Morrow Equipment, which approved the removal of the pins from the tower, was cited for one willful serious violation for not following the crane manufacturer's procedures.
The company was fined $70,000.
L&I cited GLY Construction for three serious violations, including not having a qualified supervisor and other personnel on site at all times during the disassembly operations; not ensuring the manufacturer's procedures were followed; and not accounting for weather conditions. GLY was fined $25,200.
Northwest Tower Crane Services was cited for three serious violations, including not following the manufacturer's procedures, not ensuring workers understood their assigned duties, and inadequate training. The firm faces $12,000 in fines.
The employers have 15 business days to appeal the citations.
In June, the state Division of Occupational Safety and Health issued a hazard alert stressing proper procedures for assembling and dismantling tower cranes. The alert says crane companies must follow manufacturers' procedures. It also reinforces that pins and other connectors should be removed for only the individual crane segment that is being lifted.
DOSH has also asked companies to report when they are assembling or disassembling tower cranes. Several have done so, and the agency has performed a number of spot inspections as a result.