> >
Death From Shooting Preferable to Comp, Police Officer Says
Monday, December 4, 2017 | 818 | 0 | 0 min read
An Albuquerque police officer shot four times during a traffic stop in 2015 says death would have been preferable to his workers' compensation experience, according to a report by NBC affiliated television station KOB 4.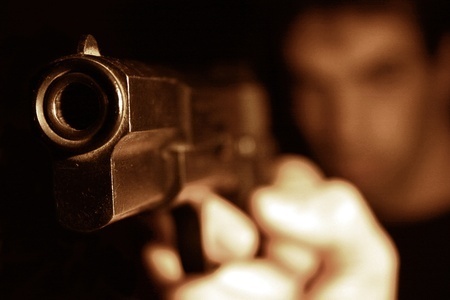 Lou Golson, a 33-year veteran with the Albuquerque Police Department, says a claims adjuster for the city refused to approve medical procedures and bills for services that he thought would be covered. Some of the bills went to collections, and Golson tells the television station his credit is ruined.
Now, the city is offering him $20 a month to cover life-long medical expenses for injuries he sustained in the Jan. 3, 2015, shooting.
"It's honestly pathetic that an officer who is willing to give his life — or she — who is hurt, devastatingly hurt, has to go through so much mental pain and agony dealing with a government that doesn't care about them," Golson said. "And in my case, for my family's sake, it probably should have been deadly. They would be financially better off if I had died. But I didn't, and that's pathetic."
KOB cites an unnamed spokesman for the city as saying Goldon's benefits were calculated by a formula based on his salary. The spokesman refused to comment on specifics relating to the claim.