Appeals Court Says Pet Service App Not Employer, Doesn't Need Comp
Thursday, June 8, 2023 | 0
An online platform that connects pet owners to people providing services such as dog walking or grooming and pockets a percentage of any payments as compensation for the matchmaking is not an employer required to pay for workers' compensation insurance, an appellate court in Washington state ruled.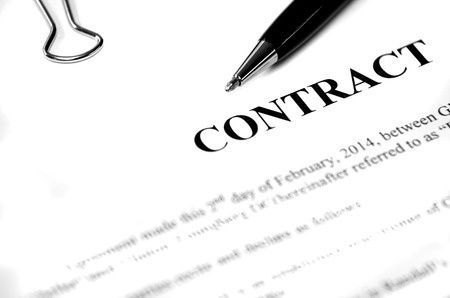 Although there were some indications that A Place for Rover, more commonly known as Rover.com, exercised control through its unfettered discretion over who could use its app to offer or solicit services — and by using GPS to monitor the location of dog walkers — the Court of Appeals of the State of Washington said in a decision published Tuesday that such actions did not establish an employer-employee relationship.
"We hold that the pet service providers did not fall within the statutory definition of 'worker' because they were not 'working under an independent contract' with Rover," the court said.
Rover is similar to other online platforms such as Uber or Handy that generate revenue through what are effectively matchmaking services. Essentially, if there's a person who will pay someone else to walk a dog and there's a person willing to walk a dog for pay, Rover will put the two together and let them negotiate payment details. Once services are provided, the customer pays Rover, which pockets a portion of the fee — typically 25% — then passes along the remainder within 48 hours to the person who performed the labor.
In 2017, the Department of Labor and Industries assigned an auditor to determine whether three people who filed workers' compensation claims against Rover were employees. The auditor determined that the workers using Rover's platform were employees, and L&I assessed $219,947 for industrial insurance taxes and fines.
Rover appealed and the Board of Industrial Insurance Appeals reversed. The board found Rover had virtually no control over the pet owners or pet service providers other than its ability to take a cut of payments for services and suspend people from using its platform. The board also noted that service providers who testified did not say they consented to work under any form of employment agreement.
One board member dissented.
L&I's petition for review was denied by a superior court.
On appeal, L&I argued that Rover's terms of service created an independent contract that supported the finding of an employer-employee relationship.
The appeals court agreed that the terms of service constituted a contract but was not persuaded that it was an employment contract. The terms didn't require pet service providers to undertake any specific projects or do anything for Rover, and the company didn't assign specific jobs to specific providers.
"In fact, there was no requirement that pet service providers do any amount of work," the appellate court said. "Instead, the (terms of service) set forth the terms under which pet service providers could use Rover's online platform to enter into, perform and get paid for undertaking specific projects and doing something for pet owners. The pet service providers were 'working under independent contracts' not with Rover, but with the pet owners."
Continuing, the court said pet owners were not Rover's customers, and the company didn't agree that it would provide any pet care services for them. The company had no obligation to pet owners for which it would need to retain contractors or employees.
L&I argued that Rover prevents some people from using its app, but the court said that demonstrates only that Rover exercises control over its platform, not that it has control over how services are provided.
"We recognize that there are some provisions in the (terms of service) that may suggest that the pet service providers are working under an independent contract," the court said. "For example, Rover would become involved if a pet service provider did not show up for a job, tracked dog walkers through GPS and could withhold compensation if the pet service provider performed deficiently. But through these provisions, Rover was providing services to the pet owners who also had contracted with Rover through the TOS."
The court acknowledged that the dispute "involves a 'gray area' between a person who clearly is a worker and a person who clearly is not," but under the specific facts of the case, pet service providers were not working under an independent contract with Rover.