> >
Seven Convicted in Forest Park Medical Kickback Scheme
Thursday, April 11, 2019 | 1380 | 0 | 13 min read
A Dallas jury on Tuesday found guilty seven of the remaining defendants, including four doctors, in the Forest Park Medical Center kickback case, which involved $40 million in bribery schemes and ensnared a Texas workers' compensation attorney.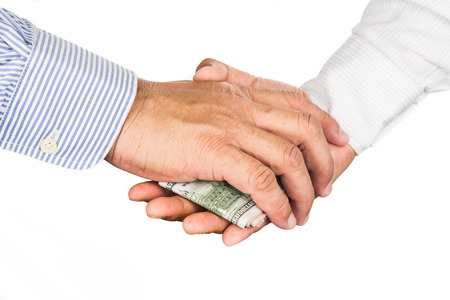 A separate trial has been granted for San Antonio attorney Royce Bicklein, accused of accepting payments for referring injured workers for medical treatment.
The federal trial against the other nine defendants came to a close Tuesday, after the jury deliberated for four days, according to a Dallas news report. Some 21 people were originally charged in the case, and 10 of those pleaded guilty prior to trial.
Those convicted Tuesday included Dr. Douglas Won; Dr. Michael Rimlawi; Wilton McPherson Burt, a co-founder of the specialty surgery hospital; Dr. Shawn Henry, a Fort Worth spine surgeon; Dr. Mrugeshkumar Kumar Shah, a pain doctor; Jackson Jacob, a recruiter for Forest Park; and Iris Kathleen Forrest, a nurse.
Dr. Nick Nicholson, a surgeon, was acquitted. Nicholson is a noted bariatric surgeon who has appeared on many television shows, including "Good Morning America," the newspaper reported.
The jury deadlocked on a charge against another defendant, Carli Hempel, who ran the hospital's bariatric program.
The outcome is considered a significant victory for the government and is expected to shake up the health care industry in Texas, the newspaper said. It's the first time North Texas prosecutors have used a federal law, the Travel Act, to win bribery and kickback convictions against health care workers who specifically sidestepped federal insurance programs like Medicare to avoid such an outcome.
"The verdict in the Forest Park case is a reminder to health care practitioners across the district that patients — not payments — should guide decisions about how and where doctors administer treatment," said U.S. Attorney Erin Nealy Cox. "We are grateful to the Forest Park jury, 12 men and women who listened attentively through seven long weeks of trial. It's obvious from the verdict that they deliberated each charge carefully, and we appreciate their service."
Defense attorneys argued in the trial that the payments to the surgeons were not kickbacks, but marketing agreements designed to encourage more patients to come to the hospital, which was considered state-of-the-art at the time but is now closed.
The number of defendants who had pleaded guilty in the case was difficult for the defense to overcome, the newspaper reported. Prosecutors harped on it during the trial, asking how the defendants could not have known about the scheme when multiple others did.
But the defense argued that some of the co-defendants lied in exchange for leniency. One doctor said during his testimony that prosecutors scared and pressured them into saying whatever they were asked.
A sentencing date has not been set. Those convicted remain free until then.