> >
CIR: Tesla Clinic Ignored, Downplayed Industrial Injuries
Tuesday, November 6, 2018 | 1524 | 0 | 16 min read
The Center for Investigative Reporting claims Tesla Inc. failed to properly care for workers who were injured on the job at its electric-car factory in Northern California.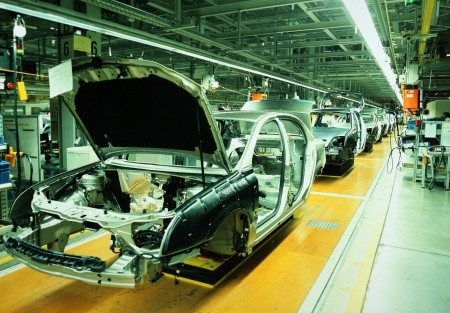 An article in CIR's Reveal magazine claims a clinic was set up to serve the 10,000 workers at the Tesla factory in Fremont with the purpose of reducing reports of industrial injuries.
CIR reported that former employees said that complaints of chest pain and extreme headaches were dismissed as non-industrial without further evaluation or consideration of workplace exposure. Workers who needed stitches to close a cut, which would have to be recorded as a work injury, were instead given butterfly bandages to close the wound, according to the report.
The owner of the company that runs Tesla's on-site health clinic denied the allegations.
"Rather than deliver an informative and balanced piece of journalism, Reveal has instead chosen to hitch its wagon to Ms. Anna Watson, a provider with whom we severed ties after less than two weeks at our clinic and about whom I cannot provide any additional comment as she is currently the subject of an investigation by the California Medical Board," said Dr. Basil Besh, owner of Access Omnicare, in a statement to CBS 5 in San Francisco.
CIR reported that Tesla prohibits medical staff at the clinic from calling 911 without permission. One worker who was injured when a trunk lid fell on his back said an on-site doctor refused to call an ambulance and sent him to the hospital using the ride-hailing service Lyft.
CIR said it's not clear why Tesla instituted the prohibition on calling 911, but said 911 logs are public records, and first responders are required to report severe work injuries.
Former employees also claim that doctors working for the clinic were not allowed to give work restrictions and were told to return all workers to full duty.
Besh told CIR that ambulance use is based on "clinical judgment only." He said he recommends Lyft for those who don't need advanced support, and anyone can call 911 in life-threatening situations.
Besh said workers receive appropriate restrictions when necessary, and there will always be those who say they shouldn't have been working after an injury.
"But if you look objectively at the totality of the medical examination, that's not always the case," he said.
CIR reports that a physician's assistant who worked at the Tesla clinic filed a complaint with the California Division of Occupational Safety and Health and was told the complaint was folded into an investigation it opened in April. The letter said Cal/OSHA had already cited Tesla for a record-keeping violation.
But CIR claims Cal/OSHA closed the investigation two weeks earlier after fining the car maker $400 for failing to record a single injury. Tesla is appealing the penalty.
Cal/OSHA told CIR that the complaint from the former physician's assistant is being investigated.
CIR in April reported that Tesla was not counting all of its work injuries required by law, which prompted the first Cal/OSHA investigation.