> >
Board Selects Formulary and Adopts New Impairment Guidelines
Friday, December 29, 2017 | 1734 | 0 | 66 min read
The Workers' Compensation Board selected the Reed Group as its prescription drug formulary vendor and adopted revised permanency impairment guidelines, according to notices published in the latest New York State Register.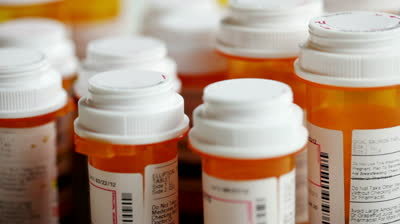 The selection of Reed Group, which publishes the American College of Occupational and Environmental Medicine formulary, was somewhat anticlimactic: Experts have been saying for five months that the request for proposal was tailor-made for the ACOEM formulary.
Joe Paduda, principal of New York-based Health Strategy Associates, said ACOEM's formulary also works well with the state's treatment guidelines.
"This was not a surprise," Paduda said. "New York regulators have conducted a careful and thorough evaluation, and selected a provider that closely aligns with the state's current treatment guidelines. That alignment is critical, as providers must be able to square the formulary and chronic pain guidelines. Inconsistencies would add delays to approvals and cause confusion among all parties."
Lawmakers directed the board to establish a formulary by Dec. 31 as part of budget legislation passed earlier this year.
The board will accept public comments on the formulary's draft rules through Feb. 25 here.
The proposed effective date is July 1, when every new prescription would be required to comply with the formulary regardless of the injury date unless prior authorization is granted to dispense a non-preferred or unlisted drug.
Beginning Dec. 31 of next year, every refill and renewal prescription must go through the formulary.
Preferred (or "yes") drugs would not require prior authorization. Non-preferred (or "no") drugs would require preapproval by the insurance carrier or self-insured employer, as would drugs not listed on the formulary. Providers would also need prior approval for formulary brand name drugs when generics are available, combination products and compound medications.
Requests for prior authorization can be made orally or in writing, and the requests would have to be approved or denied within four calendar days, or they would automatically be deemed approved under the proposed rules.
Preauthorization for non-preferred drugs would be waived if they are prescribed at the initial treatment visit within seven days of the date of injury or disablement, are deemed medically necessary by the treating physician and if the drug is approved by the U.S. Food and Drug Administration.
The draft rules would require the formulary to be updated at least annually to account for new medications available on the market.
"The prescription drug formulary will benefit carriers, medical providers, pharmacies and claimants by providing uniform guidelines for prescribing drugs," the proposed rule states.
Joseph Guerriero, senior vice president at Reed Group's MDGuidelines, said New York will adopt its American College of Occupational and Environmental Medicine formulary immediately and then move forward with adopting ACOEM's medical treatment guidelines later in 2018.
"There is very little difference between the ACOEM guidelines and New York's," Guerriero said. "We were very comfortable with aligning to that for the time being."
The board's 49-page request for proposals released in July said guidelines from potential vendors "must" meet the standards of the U.S. Department of Health and Human Services' Agency for Healthcare Research and Quality's National Guidelines Clearinghouse.
Another criterion in the "desired" category specified that the medical treatment guidelines should be currently included or pending inclusion in the clearinghouse.
The Reed Group has two of its guidelines — for cervical and thoracic spine disorders and low back disorders — listed as "in progress" for inclusion in the National Guidelines Clearinghouse. They were approved in March.
Thirteen other Reed guidelines are being reviewed in-house for submission to the clearinghouse later.
"Meeting the AHRQ's standards was very helpful to us," Guerriero said.
Ken Eichler, vice president of Official Disability Guidelines, which are published by MCG Health — Reed Group's competitive rival — could not be reached for comment Thursday.
Melissa Stewart, spokeswoman for the Workers' Compensation Board, said of the Reed Group's selection: "Utilizing the New York state governmental procurement process, the Workers' Compensation Board developed and issued a comprehensive RFP. After a thorough evaluation of all submitted responses, the board selected the Reed Group as most closely meeting the established requirements."
The ACOEM guidelines are included in California's Medical Treatment Utilization Schedule, while ODG's formulary is used in Texas, Tennessee, Arizona, Oklahoma, New Mexico and North Dakota.
New permanency impairment guidelines
Also on Wednesday, the board adopted its new permanency impairment guidelines, which are used to determine schedule loss of use awards.
The agency did a complete rewrite of the guidelines after the first draft released Sept. 1 garnered more than 55,000 negative comments.
After the barrage of criticism, the board scrapped provisions that would have granted independent medical examiners more authority over injured workers, who would have been forced to "cooperate fully" or risk losing benefits.
The guidelines are effective Jan. 1.
SLU awards are given to workers who permanently lose the use of an upper extremity, lower extremity, eyesight or hearing.
Compensation is limited to a certain number of weeks based on the body part and severity of the disability, according to a schedule set by law. Temporary benefits that have been paid are deducted from the total SLU award.
"I have never seen that many public comments on something," said Albany defense attorney Peter Walsh. "I expected the revised guidelines would be adopted because to me, it seemed like they were much more acceptable to a lot of folks. It remains to be seen if they'll really save money on schedule loss of use awards."
Two officials with the Business Council of New York State did not return emails seeking comment.