Cal-OSHA Fines Tree Trimming Company $23,200 Following Fatal Accident
Tuesday, February 6, 2018 | 0
The California Division of Occupational Safety and Health fined a tree trimming company $23,300 for seven violations uncovered following an investigation into a workplace death.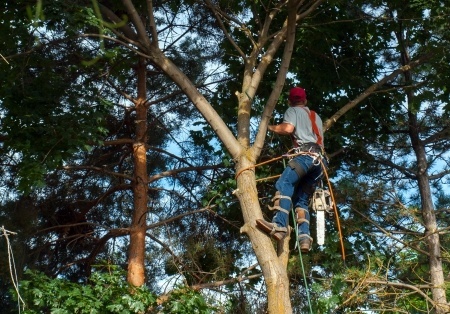 The agency, commonly known as Cal-OSHA, said a 24-year-old worker for Gorilla Tree Service was strangled in August 2017 when a rope used to lower tree limbs from an aerial bucket was caught and pulled into a wood chipper. Cal-OSHA said Gorilla Tree Service was unable to certify that it had properly trained the worker.
Gorilla Tree Service also failed to brief workers on hazards before starting the job, and failed to take steps to prevent entanglement risks, according to Cal-OSHA. The agency also said parts of the belt and pulley drives on a wood chipper at the work site in Napa were not properly guarded.
Cal-OSHA said tree workers are 56 times more likely to die from a work injury than those in all other industries combined.