Claims Denied at Meat Plant; Workers Fear New OSHA Rule Will Ease Virus Reporting
Monday, October 19, 2020 | 728 | 0 | 53 min read
Workers and labor advocates are continuing to protest COVID-19 workers' compensation claim denials at meatpacking plants and warn that a new interpretation of a federal safety rule will let employers avoid reporting outbreaks.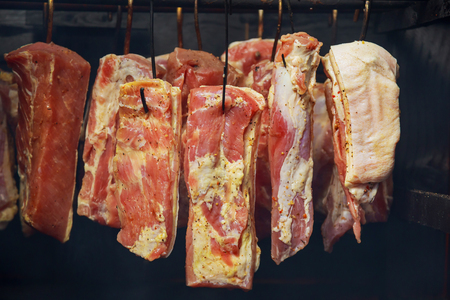 At the JBS meat processing plant in Greeley, Colorado, seven workers have died from the coronavirus and 300 others have been sickened or tested positive. But most of the comp claims have been denied, according to a report by Colorado Public Radio.
"It's been a huge learning curve for our family and I never thought we'd be put in this position," said Beatriz Rangle, whose father died in April. His comp claim was denied by the company. "But we don't want other people to suffer the same thing my dad did."
The federal Occupational Safety and Health Administration has fined the JBS plant in Greeley the maximum allowed by rules — about $15,000 — for failing to protect workers from the disease. Workers and their families have called the fine a "slap in the face" and have staged protests outside the plant, the Denver Post reported.
The company has said OSHA provided little guidance during the pandemic, and when it did post new rules this year, the JBS protocols had already exceeded them.
Meanwhile, a new OSHA rule interpretation will allow employers such as meat facilities and other virus hot spots to avoid reporting COVID-related hospitalizations, some labor activists have said. OSHA announced in late September that businesses should report hospitalizations within 24 hours of workplace exposure to the virus.
But because there's no way to know exactly when or if the exposure happened at work, employers probably won't report most hospitalizations, said Debbie Berkowitz, a former OSHA official who now works with the nonprofit National Employment Law Project. The previous rule required companies to report hospitalizations regardless of when the exposure may have come.
"This is going to lead to the further spread of COVID-19 at work and out into the public," Berkowitz told a national news aggregator. "It means the agency will never find out where there are serious outbreaks and will never be able to hold employers accountable."
OSHA officials have said the rule interpretation is in keeping with federal law.
Earlier this week, a new JBS factory outbreak was reported in Utah, where one worker died and more than 400 others have been infected, a TV news station reported.