> >
Temp Rules Adopted to Define Hiring Hall Wage Calculations
Monday, September 25, 2017 | 932 | 0 | 0 min read
Insurers will be required to assume that those employed through union hiring halls work 40 hours over a five-day work-week when calculating compensation under temporary rules adopted by the Oregon Workers' Compensation Division.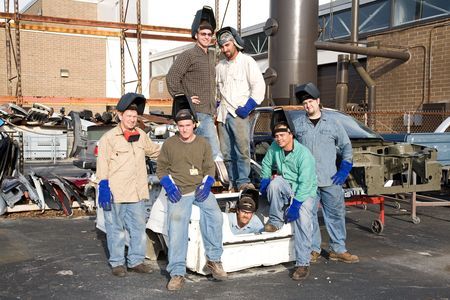 The division said in a rule-making notice that amendments it adopted Jan. 1 to its rules governing compensation calculation removed the explanation of how to determine the weekly wage paid to people finding work through a union hiring hall.
"Many of these workers are employed full-time, but work for multiple employers within a single week," the division said. "Because temporary disability benefits and some types of permanent disability benefits are based on the worker's wages at the job at injury, calculating the weekly wage based on a job that lasts only one of two days may result in substantial reductions in workers' compensation benefits following an on-the-job injury or onset of an occupational disease."
The temporary rules will be in effect from Oct. 1 until March 29.
The division also added language requiring carriers to adjust benefits for workers with open claims for injuries occurring between Jan. 1 and Sept. 30, using the same calculation method. Because some workers might have their benefits reduced under the temporary rules, the division said it also included a provision that benefits are to be calculated only under the temporary rules if doing so will not reduce payments.
The division said it anticipates it will take "several months" to adopt permanent rules governing compensation calculation for workers hired from union halls.
The adopted rules are here.