> >
Opioid Guidelines Proposed Via Formal Rule-Making
Friday, December 22, 2017 | 1209 | 0 | 59 min read
The North Carolina Industrial Commission formally proposed opioid-prescribing guidelines incorporating few, if any, substantive changes over the draft proposal issued last month.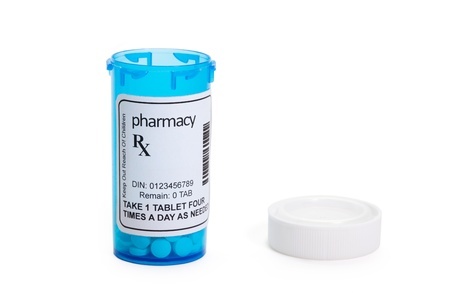 The proposed guidelines would limit daily dosages for acute pain to a 50-milligram morphine equivalent dose for initial prescriptions, not to exceed a five-day supply.
Initial prescriptions of any targeted controlled substance for post-operative pain would be limited to a seven-day supply.
Health care providers would be prohibited from prescribing fentanyl, benzodiazepines and the potent muscle relaxer carisoprodol for acute pain, the guidelines say.
The proposed rules, which "do not constitute medical advice or a standard of medical care," exclude claims in which the worker takes opioids for more than 12 consecutive weeks immediately before the May 1 effective date.
"That is a large hole," said Mark Pew, senior vice president at Prium.
Subsequent prescriptions in the acute phase limit dosages to 30 days and a daily cap of 50 milligrams of morphine equivalent dose (MED), with an exception that would allow prescriptions for up to 90 MED with documentation of medical justification.
Before prescribing a targeted controlled substance in the chronic phase of treatment, a provider would have to administer and document in the medical record the results of a urine drug test.
Providers could go above 90 MED with preauthorization from the employer or carrier and would be required to document whether the patient experienced the expected benefits of the increased dosage.
North Carolina's 1,567 overdose deaths in 2015 ranked it 28th in the country per capita, at 15.8 deaths per 100,000 population, according to the Centers for Disease Control and Prevention.
"Opioid misuse and addiction are a major public health crisis in this state," Industrial Commission Chairman Charlton L. Allen said in a press release Wednesday.
"Many injured workers are prescribed opioid medications as part of treatment for their injuries, creating a nexus between the problems affecting the general population and the workers' compensation system. These rules are a comprehensive, well-reasoned solution for North Carolina," Allen said.
The North Carolina Medical Society, in a letter to the Industrial Commission earlier this month, recommended that the draft guidelines address protocols for urgent and emergency situations.
The commission did not heed that recommendation in its formal rules.
The Medical Society said it is still reviewing the proposed guidelines and will weigh in before the deadline.
"This is a complicated and multi-faceted problem with no simple solution," the society's Robert W. Seligson, executive vice president and chief executive officer, said in an emailed statement. "In the coming weeks, we will be reviewing the proposed rules with our members for clinical appropriateness. We look forward to sharing the physician perspective in the rule-making process."
The North Carolina Chiropractic Association said Thursday that the proposed guidelines fall short by not requiring that non-pharmacological alternatives — chiropractic, acupuncture and physical therapy, for example — be attempted before the initial opioid prescription.
As currently written, the guidelines state that physicians only have to document in the medical record their opinions that alternative therapies are insufficient to treat the employee's pain.
"The formal wording is based on an M.D.'s opinion. We would like it to be more of a rule that non-pharmacological treatment should be used or recommended before opioids are prescribed," said Heather Wrenn, the association's chief executive officer.
"I've never understood why chiropractic is not used to the most extent. Why would you not pick the option that's the cheapest and gets people back to work?" Wrenn asked. "Payers will pay for pills. That's the way our current system is set up. As a population, we expect instant gratification, for that doctor to make us better with the snap of the finger."
Kendall M. Bourdon, the commission's rule-making coordinator and legislative liaison, said the proposed rules were "edited to reflect some of the feedback received through preliminary public comment."
The opioid guidelines are being implemented in lieu of a drug formulary in North Carolina.
In an April 1, 2016, report to the General Assembly, the commission recommended a comprehensive study of how a drug formulary could curb opioid misuse and addiction. But rather than move forward with the study, the commission last February created the North Carolina Workers' Compensation Opioid Task Force, which met 16 times before making the initial opioid recommendations.
"Through the course of these projects, there has been resistance to adopting a drug formulary in North Carolina," Bourdon said last week. "Absent broader support for a system-wide drug formulary from stakeholders, and legislation from the General Assembly, a drug formulary is not realistic at this time."
Joe Paduda, principal of New York-based Health Strategy Associates, said the commission was making a mistake by backing off from a formulary.
"That's troubling," Paduda said last week. "They were clearly headed down a great path. What they were doing was going to be helpful. Pain management and opioid guidelines are important, but when you're dealing with drugs, you have to recognize that the process requires clear decision-making that's fundamentally different than regular treatment guidelines."
Notice of the proposed opioid guidelines will be published in the Jan. 16 issue of the North Carolina Register. A public hearing is scheduled for March 2, and the commission will accept written comments through March 19.
If approved by the commission and the Rules Review Commission, the guidelines would become effective May 1.