Gig Economy Not Taking Off as Predicted, Studies Show
Tuesday, September 17, 2019 | 602 | 0 | 46 min read
California lawmakers last week approved a bill that would require more workers to be classed as employees, not contractors, amid growing concern that a nationwide push toward a gig economy is depriving workers of benefits.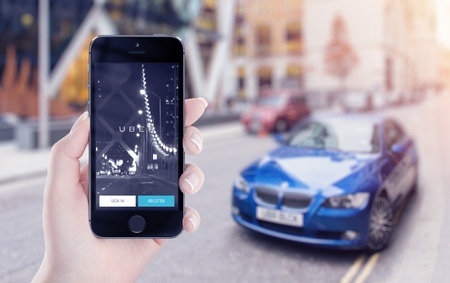 But national studies suggest that gig jobs, such as those held by Uber and Lyft drivers, have grown at a much slower pace than some had feared. And many of those jobs are held by people who have other employment but are seeking to supplement their incomes, according to a New York Times report.
The percentage of American workers who reported income on the Internal Revenue Service's 1099 forms for independent contractors grew by just one percentage point from 2007 to 2016, according to a study by IRS researcherThe report found that the growth was "driven by individuals whose primary annual income derives from traditional jobs and who supplement that income with platform-mediated work." And the majority of those workers earned less than $2,500 from the gig work in 2016.
A Federal Reserve study published last year showed that just about 3% of adults surveyed said they gained work through apps such as Uber, Lyft or other online platform-based services. Other studies have shown the number to be lower.
"The gig economy is looking less like the future of the labor market, and more like a niche arrangement, applicable in a handful of industries and used primarily as a side hustle for people whose main household earnings come from a more stable type of job," the Times article noted.
Some red states have gone in the opposite direction from California and have endorsed laws that make it easier for some workers to be considered independent contractors. A few lawmakers in those states reached similar conclusions about the nature of gig work.
"This is mostly for people who want part-time work or who are retired," Tennessee Rep. Pat Marsh said last year in proposing House Bill 1978, which classifies as contractors workers who find jobs through online platforms such as Handy. The Handy app connects customers who need home repairs or house cleaning services with handymen and cleaners.