Court Upholds Summary Judgment Dismissing Self-Represented Worker's Appeal
Wednesday, June 7, 2023 | 0
A Texas appellate court upheld summary judgment for an insurance carrier based on a self-represented worker's failure to present evidence raising a fact issue on the challenged elements of a ruling against him.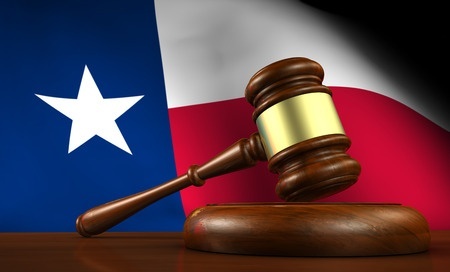 Eric Handy Sr. suffered a cervical sprain/strain and right shoulder sprain/strain at work. His employer's insurance carrier, Zurich American Insurance Co., stipulated to the compensability of the injuries. Zurich contested Handy's claim that he was also entitled to benefits for a disc protrusion at C2-C3, C3-C4, C4-C5 and C5-C6.
An administrative law judge found that the disc protrusions were not the compensable result of Handy's workplace accident, nor an enhancement, acceleration or worsening of any of a compensable condition.
The ALJ also found that the evidence supported Zurich's medical examination doctor's certification that Handy reached maximum medical improvement in January 2019 with a 0% impairment rating.
Hardy petitioned for review and challenged the ALJ's determination that his workplace injury "did not extend and include the entire extent of (his) injury" without specifying which findings he was contesting.
Zurich filed a no-evidence motion for summary judgment, and a trial judge granted it.
The Court of Appeals for the 3rd District of Texas noted that the bulk of Handy's appellate brief consists of his description of his workplace injury and events occurring after he was injured, and he presented "nothing in the way of argument or authority that would allow us to reverse the trial court's judgment."
While the appellate court acknowledged that Handy was self-represented, he was held to the same procedural standards as litigants with counsel.
"We thus have no choice but to hold that Handy has waived any argument that the ALJ's findings were erroneous or that the trial court erred in excluding his untimely filed exhibits," the court said.
"The various documents, even if they had been considered by the trial court, would not have raised a fact issue about whether Handy's compensable injury extended to and included his disc protrusion," the court added. "And because the documents do not speak to the issue of causation, they cannot be viewed as having any relevance to the issues of when he reached MMI or his impairment rating — both of which are statutorily defined in relation to a worker's recovery from a compensable injury."
To read the court's decision in Handy v. Zurich American Insurance Co., No. 03-21-00418-CV, 06/02/2023, published, click here.