CGL Policy Doesn't Exclude Coverage for $2.4M Settlement to Worker Who Lost Legs
Monday, July 18, 2022 | 0
A federal appellate court ruled that a commercial general liability insurance carrier's policy did not exclude coverage for its insured's $2.4 million settlement to a worker who suffered the amputation of both legs.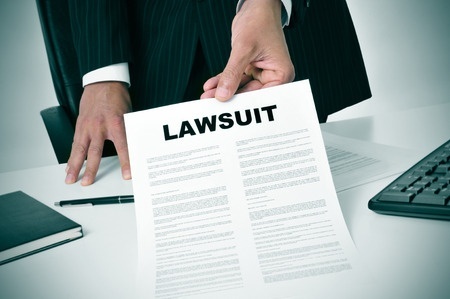 Ryan Marshall was seriously injured on June 27, 2014, while working as a truck driver at a plant in Duquesne, Pennsylvania.
Marshall had stepped out of his flatbed truck when others were loading large metal pipes onto it. A worker accidentally ran a forklift into the pipes, causing one of them to dislodge and roll off the truck. The pipe crashed into Marshall as it fell. Doctors later had to amputate both of his legs.
Dura-Bond Industries owned the Duquesne plant, where it coats and stores pipes for its oil-and-gas customers. Dura-Bond relied on flatbed trucks like the one Marshall was driving to transfer pipes between locations within the plant, but it generally used trucks owned and operated by others.
P.I.&I. Motor Express was a family-owned Ohio motor-carrier company that did business at the Dura-Bond plant through its affiliation with a fleet operator, Wallace Trucking.
Wallace Trucking's owner, Robert Wallace, had long provided trucking services at the plant. Sometimes when Wallace Trucking sometimes could not meet all of Dura-Bond's needs, Robert Wallace would reach out to Sam Russell Trucking for help.
Sam Russell Trucking is not a distinct corporation; it is a trade name for a family business run by Sam Russell and his wife.
Marshall had spent decades on the road as a long-distance truck driver before he took a job with Dura-Bond loading and unloading pipes at its plant.
In April 2014, he approached Sam Russell about driving a truck. Russell told Marshall that he hired through Motor Express and had Marshall fill out a Motor Express application. After Marshall passed a background check, he spent two weeks training with Russell.
In May, Marshall leased a truck from Russell and started driving it under Motor Express' license. Although he signed a contract stating that he was an independent contractor, Marshall believed that he was an employee of both Motor Express and Sam Russell Trucking. On the night before each potential shift, Marshall would call Russell's wife to see if there would be work for him in the morning. Sam Russell or Dura-Bond employees directed Marshall's efforts while at the plant.
After Marshall's accident, he filed a workers' compensation claim in Pennsylvania. Sam Russell Trucking, Motor Express and Dura-Bond all became involved in the agency proceedings. Each party disclaimed an employment relationship with Marshall.
An administrative law judge found Sam Russell Trucking had been Marshall's "immediate employer" and that Motor Express and Dura-Bond had been Marshall's "statutory employers" under Pennsylvania's workers' compensation statute.
Since neither Motor Express nor Russell had workers' compensation insurance for Marshall, the WCJ ordered Dura-Bond to pay Marshall's benefits.
Motor Express later reimbursed Dura-Bond for the benefits.
Typically, employees covered by the Pennsylvania workers' compensation statute may seek relief only through that statute's remedial scheme and cannot bring a separate tort suit against their ordinary or statutory employers. If, however, an employer fails to obtain workers' compensation insurance for an employee, the employer loses this immunity and may be held liable in a common-law suit.
Marshall thus brought tort claims against Motor Express and Russell in a Pennsylvania state court.
Motor Express had a commercial general liability policy from RLI Insurance Co., covering bodily injuries to those harmed by the company's operations. It was not a workers' compensation policy.
Motor Express asked RLI to defend it in Marshall's tort suit. RLI agreed under a reservation of rights. Ultimately, the parties settled for $2.4 million. Motor Express asked RLI to reimburse it for the settlement, but RLI refused.
Motor Express sued RLI for indemnification for the settlement up to the insurance policy's $2 million limit. The case proceeded to trial for a jury to determine if Marshall qualified as a Motor Express "employee" under the CGL policy.
A jury found that Marshall was a "temporary worker," leaving the tort suit settlement covered by the policy. The jury awarded Motor Express $2 million, and the court entered a final judgment for that amount.
The U.S. 6th Circuit Court of Appeals noted that the policy obligated RLI to reimburse Motor Express for liabilities resulting from a "bodily injury" "caused by an 'occurrence'" — a word defined to mean "accident" — subject to certain exclusions.
One such exclusion was any obligation of the insured "under a workers' compensation, disability benefits or unemployment compensation law or any similar law."
The court said the tort settlement was an obligation of the insured, without question, but it was not an obligation under Pennsylvania's workers' compensation law.
Based on the language of the policy, the court reasoned that it most naturally conveys that the obligation must arise "pursuant to" or "by reason of the authority of" the workers' compensation law.
Here, the $2.4 million settlement arose from a suit that Marshall brought against Motor Express under Pennsylvania's common law.
"So the commonwealth's judge-made tort law — not its statutory workers' compensation law — is what gave Marshall the ability to seek this money," the court said.
The court acknowledged that "perhaps RLI subjectively meant to exclude a claim like Motor Express' because, as it sees things, its commercial general liability policy is not a workers' compensation policy and should not cover anything related to workers' compensation," but the court said the exclusion in the policy does not cover an obligation whose source is the common law of torts, not a workers' compensation statute.
"The exclusion thus does not apply to Motor Express' tort suit settlement," the court said.
The policy also contained an exclusion for "bodily injury" to an "employee" arising out of and in the course of employment or while performing duties related to the conduct of the insured's business.
The policy indicates that the word "employee" includes a "leased worker" and excludes a "temporary worker," but it does not contain a general definition of the word "employee."
A "temporary worker" was defined as "a person who is furnished to you to substitute for a permanent 'employee' on leave or to meet seasonal or short-term workload conditions." The jury then found Marshall had been "furnished to" Motor Express by Sam Russell Trucking to meet Dura-Bond's "short-term workload" needs when Wallace Trucking could not handle them.
The court said the jury's temporary-worker finding took Marshall outside the employer exclusion.
To read the court's decision in P.I.&I. Motor Express Inc. v. RLI Insurance Co., Nos. 21-3412 and 21-3442, 07/06/2022, published, click here.