> >
Congressman Attempts to Undermine State's Scaffold Law
Friday, September 22, 2017 | 1259 | 0 | 0 min read
A freshman congressman from New York plans to introduce legislation to withhold federal dollars from construction projects that hold contractors and property owners liable for gravity-related injuries without regard to whether the worker was negligent.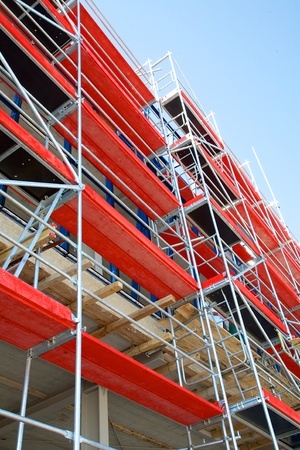 New York is the only state in the country that holds businesses to such a standard, codifying it in a statute known as the Scaffold Law. U.S. Rep. John Faso, R-Kinderhook, railed against the law while he was a state assemblyman. Now that he has been elected to federal office, he is attempting to undermine the statute by introducing the so-called Infrastructure Expansion Act.
The act would allow construction companies that take on federally funded projects to argue in court that a worker's negligence contributed to a given accident, thereby decreasing the company's liability. It would allow judges to apportion fault for a gravity-related injury using the standard of "comparative negligence" rather than the stricter standard of "absolute liability" mandated by the Scaffold Law.
Faso said in a background paper about his bill that the courts have upheld similar limitations placed on federal funding. Specifically, the Supreme Court ruled in South Dakota v. Dole in 1987 that the federal government had a right to impose a national minimum drinking age of 21 on states as a condition of receiving federal highway funding.
Business groups have long argued for the comparative negligence standard in New York, saying that their insurance premiums are too high under the absolute liability standard. Labor advocates say the Scaffold Law protects workers, and lessening the liability standard merely gives businesses room to wriggle out of warranted penalties while putting more money in insurance companies' pockets.
New York State AFL-CIO President Mario Cilento teamed up with New York State Building and Construction Trades Council President James Cahill to release a joint statement denouncing the bill.
"Congressman John Faso should be focused on fighting for federal funds to shore up New York's budget, or for New York's fair share of infrastructure funding to improve roads, bridges and clean water projects," they wrote. "Instead, he is fighting to tear down a worker safety protection that will only help insurance companies make even larger profits."
Theirs were two of the loudest voices opposing the plan this week as business groups lined up to provide glowing endorsements of the proposal in Faso's press statement.
Faso himself called the Scaffold Law "antiquated." He said it drives up the cost of public construction projects and has limited businesses' insurance options, because not all insurers want to write liability insurance to construction companies under New York's standard.
Cahill and Cilento said that "those who place costs over the safety, health and well-being of workers should be ashamed of themselves." They called the Scaffold Law, which has been in New York's statutes since the late 1800s, "a vital worker protection."
While Faso was a New York state assemblyman, he joined the chorus of Republican voices who labeled the Scaffold Law an unnecessary regulation that hinders growth.
That chorus has been resounding in the Republican-controlled Congress of late as well, infrastructure policy analyst Joseph Kane said — meaning the bill might have a chance to pass.
Then again, with Congress as booked up as it is with high-profile bills, it's hard to say whether a small, regionally focused measure will gain traction, Kane told WorkCompCentral.
"Without a crystal ball, it's hard to say just reading the political terrain whether this bill — or quite frankly, any bill, infrastructure or not — will get a lot of traction, given the packed legislative calendar," said Kane, an associate fellow in Brookings Institute's metropolitan policy program. "There's taxation, immigration, all these issues that are not only dominating headlines but obviously draining away attention from legislators across both sides of the aisle.
"Half the reason these bills are introduced is to focus attention on something," he added. "Whether that actually goes somewhere is another question."
Kane noted that infrastructure bills are "one of those rare bipartisan areas where, generally speaking, there is at least the hope for consensus."
In New York, a Democratic assemblyman is one of the primary forces behind a push to repeal the Scaffold Law. Rep. John McDonald, D-Cohoes, sponsored a bill this year to apply the comparative negligence standard to claims filed under Article 10 of New York State Labor Law. A.05624 was referred to the judiciary committee in February.
McDonald also sent a letter to Gov. Andrew Cuomo earlier this month, encouraging the governor to take up the cause himself.
"As you are already quite aware, New York is currently in the middle of a transportation infrastructure crisis," the letter began. "Amtrak, the MTA and the Port Authority require billions of dollars to update long-underfunded construction and repair projects. … Unfortunately, a unique New York law known as the 'Scaffold Law' has caused millions of public dollars to go to waste."
McDonald's position tracks with that of insurance groups such as the American Insurance Association, which represents property and casualty insurers.
"AIA has long supported efforts to reform New York's Scaffold Law," AIA's northeast regional vice president, Alison Cooper, told WorkCompCentral in an emailed statement. "No other state in the country has an absolute liability standard that holds construction contractors 100% liable for any gravity-related workplace injury, regardless of any negligence on the part of the injured worker.
"Given that reform has been elusive, we are encouraged by Congressman Faso's introduction of this bill," Cooper said.
On the other side of the issue are those such as Gary LaBarbera, president of the Building and Construction Trades Council of Greater New York. The organization comprises the New York City affiliates of 15 national and international unions, and represents about 100,000 construction workers.
LaBarbera has called the Scaffold Law "one of the strongest incentives for owners and contractors to run safe work sites and prevent height-related injuries."
He reminded those who might see the law as overly harsh toward businesses that "absolute liability" for a work injury isn't triggered unless an inspector finds a safety violation at the work site.
"Despite what adversaries claim, the law does not allow a worker who ignores safety protections to bring a case," LaBarbera wrote in an opinion piece earlier this year. "And when the developer does the right thing and runs a safe operation? No automatic assignment of liability is triggered there, either."
If the construction industry wants to keep costs low, its principals should "get serious about flexing their political muscle against the insurance industry and demand that they open their books," LaBarbera wrote. "In the meantime, if developers and contractors want to eliminate their risk of a suit, I have a foolproof plan: Follow the law. Run a safe work site."