> >
House Passes Formulary Bill, but Governor Plans to Veto It
Thursday, May 25, 2017 | 2724 | 1 | 218 min read
Six House Democrats defected and joined all but two Republicans late Tuesday in passing legislation that would mandate the adoption of a drug formulary, but Democratic Gov. John Bel Edwards, a plaintiff's attorney, already has declared his opposition.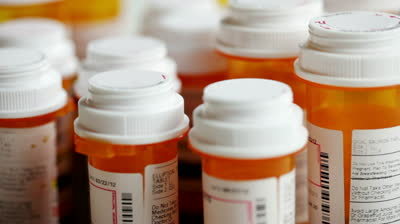 House Bill 592, by chief sponsor Rep. Kirk Talbot, R-River Ridge, passed 58-36 against the opposition of labor, trial attorneys, the medical establishment, and even state regulators and the Workers' Compensation Advisory Council.
"This formulary lists the opioid Hydrocodone as a 'yes' drug, but lists common non-addictive topical pain patches as 'no' drugs, thus, not addressing the issue with the most commonly prescribed opioid," said Richard Carbo, the governor's deputy chief of staff.
"Injured workers are not prescribed the vast majority of opioids. In addressing the opioid issue, Gov. Edwards believes we must respond systemically and holistically. He believes all (Louisiana) citizens, including injured workers, should be entitled to the best course of treatment deemed necessary from their physician based on their individual medical circumstance," Carbo wrote.
The legislation would tie the formulary to the most recent version of the Official Disability Guidelines, published by the Work Loss Data Institute, and would require enactment by Jan. 1.
The next stop is the Senate Labor & Industrial Relations Committee, which Democrats control 4-3, although it is chaired by Sen. Neil Riser, R-Columbia. Three New Orleans Democrats and one from Baton Rouge are committee members.
"I think this bill has been misconstrued as anti-worker and anti-labor. It's not. Just looking at that (Senate Labor) committee, we're going to have a tough time, but maybe not," Talbot said, adding that the governor's opposition was "perplexing," given Edwards' support of other initiatives aimed at curbing Louisiana's opioid epidemic.
"Clearly, the opioid epidemic issue is on the governor's radar," Talbot said in a telephone interview. "But this is a leg on a stool, man. This is the only thing we're going to leave out" by not passing HB 592. "Everything we're doing is awesome, but we're leaving out this one segment."
Sheral Kellar, director of the Louisiana Office of Workers' Compensation Administration, did not return a telephone call and email seeking comment Wednesday.
A June 2016 Workers Compensation Research Institute study of 25 states found that from 2012 to 2014, comp claims in Louisiana, New York and Pennsylvania had among the highest amounts of prescribed opioids.
Injured workers in Louisiana and New York received on average more than 3,400 milligrams of morphine equivalent opioids per claim — double that in the median state and more than three times the numbers at the low end of the study.
Talbot argued during a heated floor debate late Tuesday that the average injured worker in Louisiana is on opioids for 100 days, versus the national average off 44.
"We have more than 4 million people in Louisiana, and we have more opioid prescriptions in Louisiana than we have people. It's horrifying," he told fellow lawmakers. "There are more opioid deaths in Orleans Parish than murders. This formulary is just a yield sign on doctors prescribing opioids. It just slows the process down. You just have to jump over an extra hurdle to get a dangerous drug. This bill will help a dire need in Louisiana."
Rep. Chris Broadwater, R-Hammond, argued in support of the bill and said the average Louisiana worker who becomes disabled from a workplace injury loses 27 weeks on the job, compared with its neighbors — Mississippi, 18 weeks, 16 in Arkansas, 17 in Alabama and 19 in Texas.
"I'm pretty sure God didn't make the bodies of Louisiana citizens that much more fragile than the people around us," Broadwater said on the House floor. "The head of the CDC said last year that the opioid epidemic is the worst drug epidemic in the history of this country and that it's a direct result of inappropriate prescribing by physicians."
The Louisiana State Medical Society opposes HB 592, saying it will limit its members' ability to treat injured workers and will not curb the state's opioid epidemic.
"The misinformation that has been spread surrounding this legislation will only allow for substandard care for those in our state in the workers' compensation system who deserve to be treated effectively so they can get back to earning their living and providing for their family," said Jennifer Marusak, vice president of governmental affairs for the medical society.
The society supports two other opioid-related bills, Senate Bill 55 and HB 192, she said.
Mark Pew, senior vice president at Prium and a national expert on the opioid epidemic, said HB 592, combined with the other bills, would result in a three-pronged attacked on the overdose and addiction crisis.
SB 55 would require a new "controlled dangerous substance" license issued by the state Board of Pharmacy and automatically register prescribers for access to the state's prescription monitoring program. Each prescriber would be required to use the PMP to access and review the patient's record before filling an initial opioid prescription and then every 90 days after, with few exceptions.
SB 55 passed the Senate 33-0 on April 24, and has been reported favorably with amendments and referred to the Legislative Bureau.
HB 192 would limit prescriptions to seven-day supplies for acute conditions. For chronic pain, prescribers would have to document the need for a longer supply.
HB 192 passed the House 98-0 on May 2 and the Senate by a 37-0 vote Tuesday. It was sent back to the House with amendments.
A seven-day cap already is mandated in Connecticut, Maine, Massachusetts, New York, Ohio, Rhode Island and Vermont, Pew said, and a five-day cap is required in New Jersey and Florida.
"I am encouraged because this is not a partisan issue," said Pew, whose nickname is "RxProfessor." "It's something that affects every single human being regardless of party affiliation. It doesn't matter your education, it doesn't matter your age, it doesn't matter how much money you make or even where you live. People have become addicted to opioids and transitioned to other dangerous drugs as well."
The American Insurance Association, Property Casualty Insurers Association of America, and other insurance trade groups and companies said they are solidly behind HB 592, as is the state Association of Business and Industry, Louisiana Municipal Association and the Police Jury Association of Louisiana.
Of the governor's opposition, Steve Bennett, AIA associate general counsel and director of workers' compensation programs, said: "We will work at it one stage at a time. We will work the Senate and the governor and believe that all will ultimately see how this is beneficial to Louisiana to address the opioid problem."
Joe Woods, vice president of state government relations for PCI, said Gov. Edwards "has expressed strong interest in fighting the opioid epidemic in Louisiana." The National Conference of Insurance Legislations and International Association of Industrial Accident Boards and Commissions "have recognized that the adoption of an evidence-based pharmaceutical formulary is an important tool for ensuring that injured workers receive appropriate medication," he said.
The Louisiana Association of Self Insured Employees said HB 592 complements the other two bills, which the governor strongly supports.
The governor's campaign committee emailed supporters Tuesday, asking "friends" to fight the "terrible" opioid epidemic by forwarding his email to three friends and have them sign a pledge.
"We don't know what the governor's objections are to the bill," said Gary Patureau, LASIE executive director and who assisted in writing HB 592. "If we could sit down with the governor and his staff, we could show them how beneficial the formulary is for injured workers. Our goal is to cut through the politics and do the best job for injured workers. There's a lot of misinformation and lot of misdirection out there, but when you look at the formulary, it eliminates most of the objections we're familiar with."
Joseph Guerriero, senior vice president of the Reed Group's MDGuidelines and the publisher of the formulary created by the American College of Occupational and Environmental Medicine, said he respects the House's vote on the competing ODG formulary but not his competitor's binary approach to medications through a yes (Y) or no (N) approach.
"In this instance, the House voted for a bill to institute a formulary that will be used like a blunt object in the treatment of injured workers," Guerriero said in an emailed statement. "The underlying guidelines to this formulary do not meet the stringent criteria for transparent, quality, evidence-based guidelines set by the Institute of Medicine.
"Nor does this formulary take into consideration the injured workers' condition or phase of care," he continued. "A drug as seemingly harmless as ibuprofen can cause harm and even death in certain conditions. A formulary that does not consider one's condition and phase of care is both archaic and irresponsible. Injured workers in Louisiana deserve much better."
ODG Vice President Ken Eichler would not address his competitor by name but said: "ODG is the only workers' compensation drug formulary tied to a commercially published, evidence-based treatment guideline with a proven track record of improving outcomes for injured workers.
"I do not have a crystal ball as far as what the governor's action will be, but I think this is a piece that complements the other opioid-related bills under discussion," Eichler said. "A prescription monitoring program alone does not provide for oversight and control the safety for injured workers when multiple prescribers are prescribing. It only identifies the multiple prescribers that are multiple prescribing. A formulary will expedite access to appropriate drugs for injured workers."