Bill Would Put Asbestos Claims Back in Lap of WC
Monday, April 16, 2018 | 1
Five years after the Pennsylvania Supreme Court took asbestos-related and other long-tail diseases out of the realm of workers' compensation, a bill in the General Assembly would put them back, in a move to relieve employers of expensive tort liability.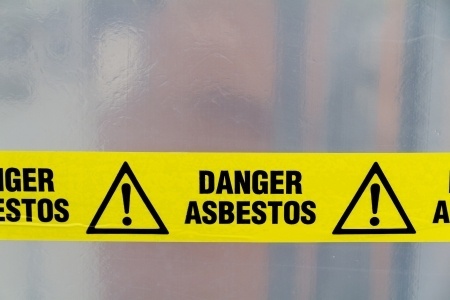 As asbestos claims have climbed steadily in recent years, some major Pennsylvania business interests, including U.S. Steel, the makers of Certainteed insulation, and the Pennsylvania Chamber of Business and Industry, are putting their weight behind the legislation.
Labor groups, trial lawyers and claimants' attorneys have vowed to fight it.
But workers' compensation insurance carriers, often found on the same side as employers, are saying, "Hold on a minute." The bill now gaining traction in the House and Senate would apply retroactively, meaning that carriers could face claims from years ago for which they never budgeted or charged premiums.
"Employers want to reduce their exposure. OK, we get that," said Sam Marshall, president of the Insurance Federation of Pennsylvania. "But the problem is, it could create retroactive liability without retroactive premiums to pay for it."
House Bill 2207 and its Senate counterpart, SB 1052, would reverse the effects of Tooey v. AK Steel Corp., which held that because of a time limit in the state's workers' compensation law, diseases that don't show symptoms for decades must be litigated in tort claims.
Pennsylvania's workers' compensation statute requires that diseases must manifest themselves within 300 weeks of the worker's employment at the defendant company. But because asbestos diseases such as mesothelioma, along with cancer and other conditions linked to workplace chemicals, may not sicken a victim for decades, workers were left with limited financial remedy.
The Tooey ruling changed all that and allowed injured workers to take latent disease tort claims against employers directly to civil court.
"As a result of Tooey, there has been an exponential increase in the number of civil asbestos actions filed against employers," reads a memo about the bill from its Senate sponsor, Sen. Kim Ward, R-Hempfield Township. "These actions had typically been brought solely against asbestos manufacturers. These actions are unpredictable for employees and potentially devastating for employers."
Her bill "would restore the grand bargain by bringing occupational diseases with symptoms that may take years to manifest, such as asbestosis and mesothelioma, back into the workers' compensation system," the memo said.
The legislation would soften the blow for injured workers a bit: Instead of limiting the window of symptoms to 300 weeks from employment, as the current law requires, it would dictate that claims must be filed within 300 weeks of diagnosis.
"The committee didn't want workers to have no recourse at all, so it changed the time period to 300 weeks from when the worker is diagnosed with the disease," said Eric Kratz, executive director of the Senate Labor and Industry Committee, where the bill is under consideration. The committee is chaired by Ward.
But claimants' attorneys and labor groups say even that extension is not nearly enough.
"One of our concerns is that the way it's written is it applies to a number of latent diseases," said Pittsburgh claimants attorney Larry Chaban. Latent diseases can include cancers and other long-tail diseases, some of which can take 40 years to show symptoms.
Pennsylvania, long a center of steel production, shipbuilding, refining and other heavy industries that employ hazardous materials, is home to a number of sites that have been linked to long-term conditions, Chaban said.
Philadelphia, in particular, has been at the center of asbestos claims, some rankings show. The city ranked second in the country in mesothelioma filings last year, and the number of claims rose 32% from 2016, according to a report by KCIC, an asbestos litigation consulting firm.
HB 2207 also makes it clear that it would be the "claimant's burden to prove that the disease for which compensation is sought has a latency period of more than 300 weeks."
As if to wag a finger at those who may doubt that the bill could really skirt the effects of the Tooey and other court rulings, Chaban said, it also contains a curious passage: "This act provides the exclusive remedy for any injury or disease that may arise out of hazardous occupational exposure, whether the disease is compensable as an occupational disease or not," the bill reads.
"It's like they're saying, 'We mean what we say — don't go to court over this,'" Chaban said. "That's kind of outrageous for them to think they can do that."
Business interests say the language of the bill is important to stem a rising tide of litigation.
"We've heard from a lot of employers in Pennsylvania who have been targeted with lawsuits as a result of Tooey, and it's a real concern," said Alex Halper, director of government affairs for the Pennsylvania Chamber of Business and Industry.
With so many industry heavyweights supporting it, the legislation has a good chance at passing sometime this year, Halper said. And the fact that the committee chair in the Senate is leading the charge only lends credence.
"It's still in the beginning stages," said the Insurance Federation's Marshall. He suggested that the language of the bill should go a step further and explicitly state that disease claims cannot be retroactive or apply to insurance policies that have long been closed.
The House and Senate reconvene today, and the session is held off and on through November. The sponsor of the House bill, Rep. Eli Evankovich, R-Westmoreland, and his staff did not respond to requests for information on the bill.