> >
Injured Worker's Drug Sentence Insufficient to Prove He Earned Money From Dealing
Friday, August 4, 2017 | 924 | 0 | 0 min read
An injured worker who went to prison on drug-dealing charges would have lost his chance to resume collecting wage-replacement benefits after his release if his employer could prove he hid the drug-sale proceeds.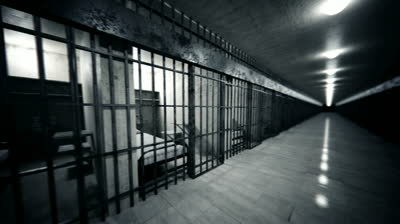 The Workers' Compensation Appeals Board, however, found there was not enough evidence to prove that Peter Pompeo earned money from selling drugs. Last week, the 3rd Department Appellate Division affirmed the WCAB's decision.
If injured workers earn money while receiving indemnity benefits, they are required to disclose those earnings on workers' compensation forms, even if the money is linked to an illegal venture.
If Pompeo's employer could prove that the worker failed to disclose earnings, Pompeo would be guilty of violating Workers' Compensation Law § 114-a. The statute guards against lying on workers' compensation forms, and workers who violate it often lose their shot at indemnity benefits for life.
Pompeo worked for Auction Direct USA, a used car lot in Rochester. In 2008, he filed a workers' compensation claim for a lower-back strain. He received wage-loss and medical benefits from that year until 2012, when they were suspended due to a lack of up-to-date medical evidence.
In 2010, he was sentenced to five years of probation after pleading guilty to two counts of selling controlled substances. That did not affect his workers' compensation claim, as workers give up their benefits only if they are convicted of a crime that carries a prison sentence. Even then, they lose the benefits only for the time they are in prison.
In January 2013, Pompeo pleaded guilty to violating his probation by committing a crime that "involved the sale of a controlled substance or a narcotic." Two days later, he entered an Alford plea accepting a criminal conviction on drug-dealing charges.
Alford pleas allow people to accept criminal convictions while maintaining their innocence. They are similar to no-contest pleas, which allow people to accept convictions without admitting guilt. Defendants tend to accept Alford pleas when they maintain their innocence but know they are likely to be convicted, and they want to accept a deal to avoid a longer sentence, said workers' compensation defense attorney Alan Katkin of the Chartwell Law Offices.
Pompeo was sentenced to three concurrent prison terms of three years, but he was released after about a year. After his release, he applied for further workers' compensation benefits.
His employer denied the request, alleging that he violated Workers' Compensation Law Section 114-a by failing to report his drug-dealing income. After a hearing on the matter, a workers' compensation judge sided with Pompeo's employer. The judge barred Pompeo from all lost-wage benefits after Feb. 21, 2012.
But the Workers' Compensation Board found that the judge didn't have enough evidence to say that this "drug-dealing income" existed. A panel of WCB members reversed the judge's decision, with one member dissenting. The full board affirmed the reversal by a 7-4 vote. Auction Direct appealed.
On review, the appellate court considered the evidence Auction Direct's attorneys had submitted in support of their argument that Pompeo made money selling drugs. The attorneys had submitted the transcripts of the court proceedings that led to Pompeo's 2013 Alford plea.
But the transcripts "were insufficient to establish that claimant received income while receiving workers' compensation benefits or that he otherwise concealed his work status," the appellate court wrote.
"Further, the employer did not submit the certificate of conviction for claimant's 2010 convictions or the transcript of that underlying plea allocution," the court wrote.
Katkin said that may have been a misstep on the defense attorney's part, but "even so, (Pompeo) admitted to pleading guilty" in 2010.
What surprised Katkin the most about the decision was the fact the court didn't remand the case for further fact-finding.
"If they had any doubts at all, I think they should have remanded it for further development of the record," Katkin said.
The court's decision reflects doubts about the board's interpretation of the evidence, but it did not consider those doubts strong enough to remand the case.
"Although we agree with the employer that the board incorrectly analyzed the 2012 criminal proceedings, we do not find that these inaccuracies warrant reversal and remittal to the board, given that the board primarily found that there was insufficient evidence to find a violation of Workers' Compensation Law § 114-a (1)," the court wrote.
Katkin said that if they didn't have that evidence, they should have remanded the case so that evidence could come out.
"I think it's reasonable to infer that if he was convicted for selling controlled substances, that he received income from that. It follows, logically," Katkin said. "They're saying there was insufficient evidence that he received income. … At the very least, I think the case should have been remanded to develop these issues."
Claimants' attorney Dan Elias of Markhoff & Mittman said he was slightly surprised by the case's outcome as well.
"The board has not been that claimant-friendly of late, so it's interesting in this case that they ruled the way they did," he said.
He said "these are the kinds of cases that claimants' attorneys hate," because "none of us are happy when clients are doing things like this."
"But a workers' compensation court is still a court where evidence needs to be presented," Elias said. "If you can't prove that the claimant received income, it would be wrong to hit him with a draconian remedy without any proof."
The Alford plea could have complicated matters, Katkin said. Because Pompeo pleaded guilty in 2013 using a method by which he admitted no wrongdoing, the criminal proceedings did not contain a legitimate confession of a crime.
In 2013, the New York Court of Appeals ruled that a worker who was convicted of insurance fraud via an Alford plea should not lose his shot at workers' compensation benefits, because the worker had not actually admitted to fraudulent behavior.
View the Pompeo v. Auction Direct USA decision here.