> >
Bankruptcy Filing Pits Labor Department Against Self-Insured Employer
Friday, July 21, 2017 | 1090 | 0 | 0 min read
The Missouri Department of Labor and Industrial Relations is fighting in bankruptcy court for $92,000 to cover workers' compensation claims from a self-insured company that filed for Chapter 11 reorganization.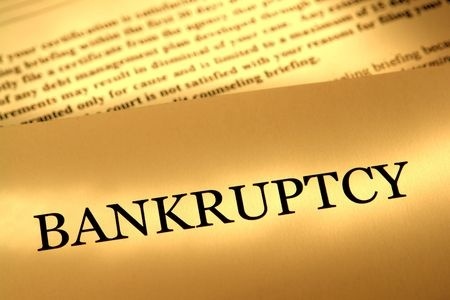 St. Louis-based Katy Industries Inc., a maker and distributor of commercial cleaning and consumer storage products, filed for Chapter 11 reorganization on May 14 in a Delaware court. The company said the move was to facilitate the sale of its assets under an agreement with a newly created entity.
In a May 14 press release, Katy President and Chief Executive Officer Robert Guerra said the bankruptcy case and sale process "should have no material impact on the company's ability to fulfill its obligations to its customers and employees."
But on June 27, the Missouri Department of Labor and Industrial Relations filed a motion asking the court to compel Continental Commercial Products LLC, a Katy business unit, to comply with Missouri workers' compensation laws — or to dismiss the case.
Continental, a self-insured employer, had refused to pay $91,890 for workers' compensation claims that were resolved through a settlement approved by an administrative law judge, the department said in a court filing.
Continental has "flouted" Missouri laws, the department alleged, "and made clear its intent to proceed with its plan of selling off its assets in this bankruptcy case while simultaneously thumbing its nose at the State of Missouri."
In addition, failure to meet its self-insurance obligations is cause to dismiss the case under Chapter 11 provisions, the department argued.
The department asked the court to order Continental to immediately pay the $91,890 in workers' comp claims and provide the department with an annual financial statement as required by law. In addition, the department asked for written confirmation that the company planned to continue working with its third-party administrator.
The department said it had been informed that Continental and its TPA, Cannon Cochran Management Services, planned to end their relationship.
In an interim order issued on Wednesday, U.S. Bankruptcy Judge Kevin Carey granted the order in part. He ordered Continental to amend its self-insurer's annual financial statement to resolve issues identified by the department.
And immediately upon the sale of the company's assets, the State of Missouri shall be entitled to terminate the debtors' self-insurance authority and call a surety bond issued by RLI Insurance Co.
The order did not directly address the $91,890 owed on settled workers' comp claims. The judge said any unresolved issues would be addressed at an Aug. 24 hearing.
Attorney Daniel Sovocool, a partner with Nixon Peabody in San Francisco, said the court's order is noteworthy for all state guaranty funds.
"It reflects a willingness of the federal bankruptcy courts to assist in the enforcement of state self-insurance requirements against self-insured debtors," Sovocool said. "And it recognizes that states need to be able to revoke the privilege of self-insurance for companies that happen to seek bankruptcy protection while still actively self-insured."
But Sovocool isn't in complete agreement with the court order, which he said implicitly recognizes that the bankruptcy court has sway over whether the self-insurance authority is or is not revoked under state law.
"In my view, the states have the power to revoke the self-insurance privilege for cause at any time," he said.
Sovocool is outside general counsel for the California Self-Insurers' Security Fund, a guaranty fund for self-insured employers. He said the organization has handled about 80 insolvencies since its creation in 1984.
According to Department of Labor and Industrial Relations rules, employers approved for workers' compensation self-insurance are required to provide minimum security of $200,000. In the case of insolvency, the proceeds of the surety bond are transferred to the Missouri Private Sector Individual Self-Insurers Guaranty Corp. for payment of unpaid claims.
In an objection to the labor department's motion, Katy Industries said the state's interest was more than adequately protected by the bond issued by RLI Insurance Co. with a face value of $1.325 million. It is payable to the state.
According to a court filing by Rebecca Bachmann in the Division of Workers' Compensation, Continental's outstanding reserves as of July 14 were $663,930. The reserves are the estimated remaining costs set aside for future payment on known incurred cases, but the figure does not include injuries incurred but not yet reported to the division.
Bachmann also detailed deficiencies in the company's annual self-insurance filing. Total revenue and net income fields were blank, she said, and where dollar amounts were listed, it wasn't clear whether they were in thousands or millions, or another amount.