> >
Nerve Block Methods Compared in Knee Replacement Surgery
Tuesday, March 29, 2016 | 745 | 0 | 7 min read
A comparison of two nerve blocks commonly used during total knee arthroplasty — adductor canal block and femoral nerve block — found that patients receiving ACB did better by at least one post-operative functional measure.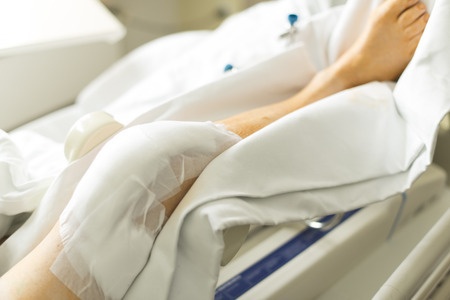 The findings, by researchers at American Anesthesiology Associates of Illinois and Presence St. Joseph Medical Center, will be presented at the American Society of Regional Anesthesia and Pain Medicine's annual meeting in New Orleans. The meeting starts on Friday.
Researchers looked at factors including quadriceps muscle strength at different time points after surgery, Time Up and Go, range of motion, six-minute walking, pain score in relation to physical therapy, and pain medication use.
Patients receiving ACB demonstrated statistically significant increases in quadriceps muscle strength, a factor that is potentially associated with a quicker return to mobility.
The results were reported on Newswise news service.